Computing Research News
January 2015 Vol. 27/No.1
Federal Budget Report and Congressional Outlook for 2015
By Peter Harsha and Brian Mosley
Fiscal Year 2015 Budget End-of-Year Report
Congress decided to be more Kris Kringle than Scrooge with science research budgets in its end-of-the-year budget wrap-up, delivering some surprising, but mostly small, increases to science agencies' efforts. It was particularly good, relatively speaking, for the computing fields. While certainly not great, it was much better than simply flat funding or, worse, budget cuts like those endured by many other programs within the funding bills. And it certainly starts 2015 on a good note.
With the Republican victory in the November elections behind them, the concern in Congress returned to consideration of the Fiscal Year 2015 budget in late November and early December. That consideration became clouded with the outcome of the Mid-term elections and concern about fallout from President Obama's executive order on immigration enforcement. The concern was over whether the lame duck Congressional Republicans would block consideration of the FY15 budget at the end of the calendar year, punting it to early 2016 (and the fully Republican Congress), or take care of it in 2014 and "clear the decks" for the incoming Republican controlled Congress.
Fortunately, Congress learned its lesson from the 2013 Government Shut Down and did not play politics with the funding of government operations (though there were some notable attempts that failed). The week of December 8th, Congress moved forward with consideration of what was called a "CRomnibus." As the name implies, this is a cross between a continuing resolution (or CR) and an omnibus funding bill. Of the 12 appropriation bills, 11 were rolled into an omnibus using negotiated funding levels between the House and Senate. Only Homeland Security failed to get a new appropriation. Instead, Homeland Security will operate under continuing resolution through the end of February, to give congressional Republicans an opportunity to look more closely at President Obama's recent executive orders on immigration. The way the budget was finally settled is noteworthy because this could be a sign of how future budgets will be handled over at least the next two years.
The bill is not awful for science research generally, considering this new budget environment ("flat is the new doubling!"), and decent for computing research specifically. The National Science Foundation will receive $172 million more in FY15 than FY14, not quite splitting the difference between the House and Senate numbers (the House was a 3.3 percent increase, or about $251 million over FY14; and the Senate was a 1.2 percent increase, or $83 million). The bill brings the agency's total budget to $7.3 billion, an increase of about $89 million more than the President requested. From the additional funding the committee wants more work targeted at, "advanced manufacturing, and for research in cyber-security and cyber-infrastructure." While not as big of a win as outgoing House CJS Appropriation Chairman Frank Wolf (R-VA) had hoped for the agency, the $172 million increase is still a big win given the flat or declining funding many other important programs received in the bill.
Additionally, neither the bill nor the accompanying explanatory statements (which essentially have the force of law) include any mention of or reduction to information diffusion research programs at NSF (such as Truthy, see below). In fact, there's no special language implementing any of the burdensome elements of House Science Committee Chairman Smith's FIRST Act. That's a positive for all NSF funded scientists.
The Department of Defense (DOD) was more mixed. The 6.1 program, which handles basic research, will receive an increase of $112 million over FY14, coming in at $2.28 billion for FY15. However, the 6.2 program, which handles applied research, will see a reduction of $38 million from FY14 levels; total for FY15 would be $4.605 billion. The 6.3 program, which focuses on advanced technology development, would increase by $155 million over FY14 to $5.53 billion. DARPA will receive an increase of $136 million and finish out FY15 at $2.91 billion.
At the Department of Energy's (DOE) Office of Science, the budget will remain flat — it will receive the same funding as in FY14. Despite the flat funding for the office, the Advanced Scientific Computing Research (ASCR) program will receive a $62 million increase, matching the agency request for FY15. In fact, ASCR and the Fusion Research program are the only two Office of Science programs called out for increases in the bill. Included in the ASCR funding is $91 million for exascale; $104 million for Oak Ridge LCF; $80 million for Argonne LCF; $75 million for NERSC; and $3 million for the Computational Sciences Graduate Fellowship program, a program that CRA joined with SIAM to urge Congress to continue. (And they have.) The Advanced Research Projects Agency-Energy (or ARPA-E) would remain flat for FY2015.
The National Institute of Standards and Technology will receive a slight bump. NIST's Science and Technical Research and Services (STRS) account, which contains much of research the agency performs, would increase to $675.5 million in FY15. Included in that is $15 million for the National Cybersecurity Center of Excellence, up to $60.7 million for cybersecurity R&D; $4 million for cybersecurity education; and $16.5 million for the National Strategy for Trusted Identities in Cyberspace.
To recap, a good number of pluses, with a few minuses, for science budgets generally, but a bunch of pluses for computing. Given the somewhat contentious environment on Capitol Hill that NSF is experiencing, their budget for 2015 is a victory. While it could always be better, any increases to federal budgets are getting more rare and, with no policy riders to their operations or mission, it could be significantly worse. The same is true for the other agencies: with flat funding considered "good" by federal agencies, any budget increases should be seen as "very good."
Congressional Outlook for 2015
With the Fiscal Year 2015 budget settled, and a new calendar year ahead, the question becomes what will the new 114th Congress, which was sworn into office on Monday January 5th, look like and how will they operate? In the November 2014 Mid-term elections the Republican Party gained a 54 seat majority in the Senate, and were able to increase their majority in the House. How will a fully Republican Congress work together with a Democratic President? Probably badly.
The President will no longer have the buffer of a Democratic Senate to help blunt some of the attacks Republicans are sure to level at his priorities. How will this impact the operations of the government? Republicans will push more strictly Republican priorities through Congress, though the rules of the Senate still give the minority some influence in that process. Whether those priorities will get through the bottleneck of the Senate depends on some potential culture (http://www.rollcall.com/news/republicans_have_the_senate_now_what_happens_to_the_filibuster_commentary-238018-1.html) and procedural (http://www.huffingtonpost.com/2014/11/21/republicans-senate-filibuster-reform_n_6194198.html) changes in the chamber, but it's likely that at least some Republican legislation will be sent to the President's desk. The President has only deployed his veto twice during his administration, but it's likely to get more of a workout over the next two years.
One obvious concern for the computing community is whether there will be another government shutdown. While Republican leadership has insisted there won't, there's certainly a faction of the party that sees the shut down as a legitimate tool to make progress on policy goals. Whether there will be a shut down then comes down to whether the leadership can keep a tight grip on party unity in the wake of some big decisions — like another increase to the debt limit — in the coming months.
But assuming that the Republicans are able to stay united (maybe a big assumption), and put legislation on the President's desk, how can they be sure he will sign it? There are two ways to do this. The first is to make the legislation bipartisan. This route is less likely, as the Republican's mid-term mandate was built on being in opposition to the President. That leaves the second option, which is attaching veto-likely bills to must pass legislation, such as defense spending or something similar. The idea is to force the President to sign the legislation into law or risk taking all the political heat for vetoing it. That includes any potential shutdown if they can't agree on a bill.
Additionally, any authorizing bills (aka: policy bills) that Congress passes will likely be very Republican in nature. For example, we can expect the FIRST Act (http://cra.org/govaffairs/blog/2014/05/first-act-marked-up-sci-com/) to be reintroduced. However, we won't know in what form it will be reintroduced; will it be exactly as it was when it passed the House floor this year, or will it be even more onerous in nature? And how will it fare in a Republican Senate? And if it does pass Congress, will the President expend political capital to veto it?
There are a large number of unknowns coming into the 2015 calendar year. Right now, the policy community of Washington is divided on the possibilities of another shutdown and how much, if at all, the Republicans will change the Senate. Only time will tell. As always, we will be monitoring Congress all year, so be sure to follow developments on the Policy Blog (cra.org/govaffairs/blog).
Truthy and Political Attacks on NSF Grant Process
As science policy watchers are aware, there have been a recent spate of attacks in political and media circles that target Federal science agencies and individual Federally funded grants. CRA and its affiliates in the computing community have been heavily involved in defending computing researchers from mischaracterizations of their work by the media and the GOP leadership (http://cra.org/govaffairs/blog/2014/11/computing-community-weighs-in-on-truthy-controversy/), but there have been other concerns as well:
House Science Committee requests for detailed oversight of individual NSF grant review material
Attacks on wasteful spending at NIH/CDC in light of Ebola crisis
Sen. Tom Coburn's (R-OK) final "Wastebook" report, citing frivolous spending in 5 NIH grants, 10 NSF grants, and 6 NASA grants.
All address the broader notion that taxpayer dollars are being wasted on frivolous research at the expense of other research that contributes to "real" issues of national concern. And as we've already seen, it's likely the scrutiny will only increase with the Senate now in GOP hands.
CRA has joined with a broad coalition of science and professional societies with the goal of developing ideas for contending with the near- and long-term challenges posed by these attacks, and figuring out ways to bring the broader community together to develop a more comprehensive strategy. Of all the issues we're working right now, this one strikes deepest at the public's faith in the credibility of the scientific enterprise. CRA and our allies in the computing community have already weighed in — and will continue to weigh in — in defense of science. You'll be hearing more from us and our partners throughout the scientific community on this issue in the coming months.
---
DEADLINE EXTENDED: Applications to 2015 LiSPI now accepted until January 23rd
Due to extra availability we are extending the deadline for nominations and applications to the 2015 Leadership in Science Policy Institute workshop (LiSPI) to January 23rd. We have also pushed back notifying selectees to February 2nd. If you know of someone who meets the qualifications and you would like to nominate them, or if you were nominated but missed the deadline to get in your application, now is your chance.
For some more background, check out the LiSPI webpage and the original post on this year's workshop.
An Early Greeting from CISE
By Jim Kurose, Assistant Director of the National Science Foundation for Computer and Information Science and Engineering
It is with great pleasure that I am writing this contribution to CRN in my new capacity as the Assistant Director (AD) of NSF for Computer and Information Science and Engineering. It's an incredible privilege, and I'm honored and excited to begin serving the community in this role.
These are exciting and important times for our field. It's a time of great advances within the core of computing, as well as unprecedented opportunities for research at the interfaces between computing, cyberinfrastructure, and many other disciplines. Within our core, we are seeing myriad advances in the increasingly intelligent computing systems that have become so inextricably woven into our lives; in the scale, functionality, effectiveness, security and resiliency of these systems; and in their underlying theoretical foundations. At the interfaces, computing plays a central role in recent national initiatives such as the Brain Research through Advancing Innovative Neurotechnologies (BRAIN) Initiative, the National Big Data Research and Development Initiative, the National Robotics Initiative (NRI), US Ignite, and more. Taken together, our research and education investments are central to addressing national priorities, including health and well-being, environmental sustainability, public safety, advanced manufacturing, transportation, clean energy, and education and workforce development.
On campuses across the country, our discipline is becoming phenomenally popular. The numbers of computer and information science and engineering undergraduate majors are soaring, and our courses are in high demand from all students, many from other disciplines. Computational thinking is being widely embraced today. Indeed, we are seeing many students moving far beyond computational fluency and into our more advanced courses. The confluence of computing, statistics, and domain applications in numerous emerging data sciences programs is helping to fuel this interest.
I spent much of this past fall serving as an expert at NSF, becoming acquainted with leadership and staff at NSF and other agencies, and participating in several key meetings. The breadth and quality of CISE activities, and the innovations and discoveries throughout our community are breathtaking (and I write this even having served on the CISE Advisory Committee for a number of years, where I was able to understand the directorate at a deeper level). In thinking about the future, let me highlight a few key areas for our community:
CISE has a long history of working across boundaries to create meaningful, lasting partnerships that leverage our investments and interests in mutually beneficial ways. Partnerships with private industry, non-profits, and other government entities, including state and local governments, are an important means to grow the impact of our research and education efforts. A new report published this past fall by the American Academy of Arts & Sciences, "Restoring the Foundation: The Vital Role of Research in Preserving the American Dream," which I highly recommend, points to partnerships as a critical means to ensure America's standing as an innovation leader. CISE has already established a number of exceptional partnerships (e.g., with other federal agencies, the private sector, non-profits, international funding organizations, and many others), and we will continue to highlight and build on the momentum of these partnerships in 2015. Partnerships can serve to further strengthen our core research areas, which remain critical to our discipline, as well as to build bridges with other disciplines and application areas.
CISE education and workforce development activities provide another compelling example of the power of partnerships. The numerous collaborations among NSF, state and local governments, industry partners, and non-profits such as Code.org – all building on NSF's efforts over the past decade to increase access to computer science at the K-12 levels – were on full display at the December 2014 White House Office of Science and Technology Policy (OSTP) event for CS Education Week. Of course, our community's challenges extend beyond K-12. The surging enrollments of undergraduates in computing – both from CS majors and non-majors alike – provide a challenge for many CS programs. However, they also represent an important national need and an opportunity for our community in preparing a data- and computationally-empowered workforce. This is especially true in light of the pervasive nature of computer and information science and engineering across nearly all disciplines in academia and across all sectors of society.
The demand for advanced computing infrastructure is also on the rise. Cyberinfrastructure is crucial to enabling U.S. research and education across all fields of study. To meet the diverse needs of many research areas, it is critical to support cutting-edge cyberinfrastructure (computing, data, software, and people) at all scales – from sustained petascale capabilities to mid-range cloud computing and increased capacity. Two very important activities are ongoing this year in this area. The first is a National Academies study entitled, "Future Directions for NSF Advanced Computing Infrastructure to Support U.S. Science and Engineering in 2017-2020," for which an interim report was published in October 2014. The second activity is the formulation of an interagency advanced computing strategy led by OSTP.
We have much to look forward to in the year ahead! On that note, I want to take the opportunity to thank Farnam Jahanian for his leadership during his tenure as the CISE AD. I am extremely lucky to be following him – he's built a solid foundation for the growth that our community is experiencing now and into the future, and he's assembled and led a remarkable, talented, and dedicated team at NSF. I also want to thank Suzi Iacono, who provided steady stewardship and leadership of the directorate as Acting AD during the transition this past fall.
I'm looking forward to working with you during my tenure as CISE AD at NSF. Working together, we can build upon decades of advances and continue to push forward the frontiers of computer and information science and engineering and meet important national needs, with the power to change the world for decades to come. You will be hearing from me regularly as we move into this exciting future together.
CRA Board Update
By CRA Staff
CRA has four new board members: David Culler (UC Berkeley), Eric de Sturler (Virginia Tech), David Ebert (Purdue), and Lise Getoor (UC Santa Cruz). Culler replaces Jim Kurose, who stepped down to become CISE AD, de Sturler replaces Robert Schreiber as the SIAM representative, Ebert replaces David Bader as the IEEE-CS representative, and Getoor replaces Henry Kautz as the AAAI representative. CRA thanks Bader, Kautz, Kurose and Schreiber for contributions during their service on the board.
David Culler
David Culler is a Professor and Chair of Electrical Engineering and Computer Sciences, and Faculty Director of i4energy at the University of California, Berkeley. Professor Culler received his B.A. from U.C. Berkeley in 1980, and M.S. and Ph.D. from MIT in 1985 and 1989. He has been on the faculty at Berkeley since 1989, where he holds the Howard Friesen Chair. He is a member of the National Academy of Engineering, an ACM Fellow, an IEEE Fellow and was selected for the 2013 Okawa Prize, ACMs Sigmod Outstanding Achievement Award, Scientific American's 'Top 50 Researchers', and Technology Review's '10 Technologies that Will Change the World'. He has received Test-of-Time awards from Sensys, Usenix, NSDI, SIGCOMM, PLDI, HPDC, and ISCA. He received the NSF Presidential Young Investigators award in 1990 and the NSF Presidential Faculty Fellowship in 1992. He was the Principal Investigator of the DARPA Network Embedded Systems Technology project that created the open platform for wireless sensor networks based on TinyOS, and was co-founder and CTO of Arch Rock Corporation and the founding Director of Intel Research, Berkeley. He has done seminal work on networks of small, embedded wireless devices, planetary-scale internet services, parallel computer architecture, parallel programming languages, and high performance communication, and including TinyOS, PlanetLab, Networks of Workstations (NOW), and Active Messages. He has served on Technical Advisory Boards for several companies, including People Power, Inktomi, ExpertCity (now CITRIX on-line), and DoCoMo USA. He is currently focused on utilizing information technology to address the energy problem and is co-PI on the NSF CyberPhysical Systems projects LoCal and ActionWebs and PI on Software Defined Buildings.
Eric de Sturler
Eric de Sturler is a professor of Mathematics at Virginia Tech. Previously, he was a computer science professor at the University of Illinois at Urbana-Champaign and a senior researcher at the Interdisciplinary Project Center for Supercomputing, ETH Zurich. He works on the theory and development of iterative methods for large linear and nonlinear problems, optimization, inverse problems, and their applications. He is a Leslie Fox prizewinner. His research is highly interdisciplinary, including collaborations on photosynthesis and optimizing plants for carbon fixation, parallel computing, tomography and computer graphics, the optimal design of structures, electronic structure computations for deep earth materials, and the astrophysics of gamma-ray bursts. His work has been supported by major grants from NSF, DOE, NASA, AFOSR, and Sandia National Labs.
David Ebert
David Ebert is the Silicon Valley Professor of Electrical and Computer Engineering at Purdue University, a University Faculty Scholar, a Fellow of the IEEE, and Director of the Visual Analytics for Command Control and Interoperability Center (VACCINE), the Visualization Science team of the Department of Homeland Security's Command Control and Interoperability Center of Excellence. Dr. Ebert performs research in novel visualization techniques, visual analytics, volume rendering, information visualization, perceptually-based visualization, illustrative visualization, mobile graphics and visualization, and procedural abstraction of complex, massive data. Ebert has been very active in the visualization community, teaching courses, presenting papers, co-chairing many conference program committees, serving on the ACM SIGGRAPH Executive Committee, serving as Editor in Chief of IEEE Transactions on Visualization and Computer Graphics, serving as a member of the IEEE Computer Society's Publications Board, serving on the IEEE Computer Society Board of Governors, and successfully managing a large program of external funding to develop more effective methods for visually communicating information.
Lise Getoor
Lise Getoor is a Professor in the Computer Science Department at UC Santa Cruz. Her research areas include machine learning and reasoning under uncertainty, with an emphasis on graph and network data. She is a AAAI Fellow, serves on the International Machine Learning Society board, was co-chair for ICML 2011, and is a recipient of an NSF Career Award and eight best paper and best student paper awards. She received her PhD from Stanford University, her MS from UC Berkeley, and her BS from UC Santa Barbara, and was a professor at the University of Maryland, College Park from 2001-2013.
Updates from the CCC
By Greg Hager, CCC Chair
It has been a busy fall for the CCC, hosting workshops on Uncertainty in Computation, Aging in Place, and BRAIN. Each represents a different thread of the CCC's engagement with the research community – Uncertainty in Computation came from our open call for proposals, Aging in Place was developed in concert with NIH, and BRAIN was a collaboration with CISE. Still, the common themes in each are a unique, new set of opportunities for computing-related research, and the potential to enhance the impact of our field on areas of national interest. Look for workshop reports and/or white papers on these topics to be coming out in the near future.
The convergence of high performance computing and data-intensive computing is an area where a great deal of conversation is taking place. In particular, there is a robust discussion as to how NSF, DoE, and other federal agencies should invest in new cyber-infrastructure. The Advanced Computing Infrastructure (ACI) directorate has commissioned a study in this area; the recently released interim report from this study raises a number of important questions. We encourage the CS community to read this report and provide your inputs as to how computer science can benefit and be benefitted by new federal investments in high-performance computing and cyber-infrastructure.
Looking ahead, the CCC is actively working on a number of themes that we believe will offer new opportunities or which will otherwise enhance our field. Computing in the Physical World is a recurring topic – encompassing Cyber-Physical Systems, Internet of Things, Robotics, the Maker Movement, and Manufacturing. Much like Big Data, the impact of the growth in this area will vary by sector, but nonetheless there are common research problems at the intersection of computer science, sensing and actuation, and human-computer interaction.
Another theme that has consistently gained interest is the interaction between academia and industry. We are seeing an ever-richer ecosystem of relationships that provide academics access to unique infrastructure, data sets, and, in some cases, funding to support research, and in the reverse direction flows of people -- students, postdocs, and faculty – into industry. We see a clear opportunity to better leverage this growing trend and to thereby draw these two communities together.
We continue to be actively interested in opportunities in healthcare, education, big data, as well as themes that emerge from the community and from agencies. For example, we are hosting a series of workshops on Privacy by Design, co-sponsoring a workshop on Extensible Distributed Systems, and finishing our 2025 series with a round-table discussion of future themes for Computing. We are in the process of reviewing proposals for community-initiated visioning workshops, so be on the lookout for new activities throughout the spring and summer at http://cra.org/ccc.
Analysis of Current and Future Computer Science Needs via Advertised Faculty Searches
By Craig E. Wills, Worcester Polytechnic Institute
The wealth of faculty searches in Computer Science during this hiring season for positions starting in the Fall of 2015 affords the opportunity to study areas of Computer Science where departments are choosing to invest in new faculty hires. While the number and areas for faculty searches does not necessarily translate into the same for faculty hires, we believe that they provide insight into current and future needs within the discipline.
We analyzed ads from 223 institutions for hundreds of tenure-track faculty positions in Computer Science. As shown in the accompanying graph, we found that the clusters of Big Data, Security and Systems/Networking are the areas of greatest investment with the highest percentages for both mentions and positions. We also found that from a third to over a half of all hires for areas that are, or may be, interdisciplinary in nature.
Differences are also seen when analyzing results based on the type of institution. Positions related to Big Data are roughly twice as frequent for PhD institutions as for BS and MS institutions. Security is of most interest for top-100 PhD and BS institutions. The Systems/Networks cluster is in relatively high demand from all types of institutions. Software Engineering is much less in demand for top-100 PhD institutions relative to the other institutions in our study. Finally, the abundance of potentially interdisciplinary areas is even more pronounced for PhD institutions with at least a third and up to 60% of all positions devoted to these areas.
The full report containing a description of the methodology and the complete results is available here.
CCC BRAIN Workshop: Research Interfaces between Brain Science and Computer Science
By The CCC Blog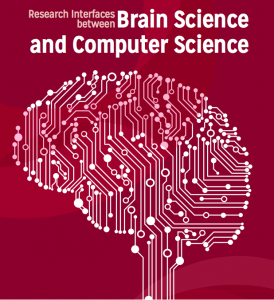 Early pioneers of computing such as Alan Turing,John Von Neuman and Herb Simon were fascinated by the possibility of computing opening a window into our understanding of the brain, and how understanding the brain might advance computing. A half century later, computing has made extraordinary progress, but much of the inner workings of the brain remain a mystery. Can we re-ignite the early promise of synergy between research on the human brain and computer science to the benefit of both fields?
This was the theme of a recent workshop on Research Interfaces between Brain Science and Computer Science sponsored by the Computing Community Consortium (CCC) and the National Science Foundation (NSF). The purpose of the workshop was to bring together computer scientists and neuroscientists to help create breakthrough technologies for President Obama's BRAIN Initiative.
Over 70 computer scientists and neuroscientists from academia, industry, and government were in attendance and between 160-300 participants viewed each panel and plenary on the live-stream. The diversity of the participants made for animated discussions in person as well as on a live twitter feed (#cccbrain). It is a "hot" topic that is gaining even more interest with NSF's recent Integrative Strategies for Understanding Neural and Cognitive Systems (NSF-NCS) solicitation.
CCC to Hold a Series of Workshops on Privacy by Design
By CCC
The Computing Community Consortium (CCC) will sponsor a series of workshops on Privacy by Design to frame a broader research vision that frames and explores the problem at the conceptual, engineering, design, operational, and organizational levels. A broader vision will allow researchers from various disciplines to interact and collaborate to develop solutions that address practical privacy needs. The first workshop will focus on the State of Research and Practice in the field.
The workshop organizing committee includes Deirdre Mulligan, Chair (UC Berkeley), Annie Anton (Georgia Tech), Ken Bamberger (UC Berkeley), Travis Breaux (Carnegie Mellon), Nathan Good (Good Research), Susan Graham (UC Berkeley), Susan Landau (Worcester Polytechnic Institute), Helen Nissenbaum (NYU), Fred Schneider (Cornell), Peter Swire (Georgia Tech), Ira Rubinstein (NYU), and Ann Drobnis, (CCC).
The first workshop will be held February 5-6 in Berkeley, CA. Additional information about the workshop can be found on the website. If you have any questions, please feel free to contact Ann Drobnis at adrobnis@cra.org.
Center for Evaluating the Research Pipeline Infographic January 2015
By Betsy Bizot, CRA Director of Statistics and Evaluation
First Generation College Students Less Likely to Have REU by Senior Year,
Even at the Highest GPA Levels
515 students who were 4th or 5th year undergraduates in computing programs reported their parental education, in-major GPA, and whether or not they had an REU during their undergraduate program. First generation college students were significantly less likely to have had an REU, even at the highest GPA levels. Other questions established that the reasons for nonparticipation were not lack of interest (first generation sophomores were equally as interested in an REU as non first generation students, 41% vs. 43%) or finances (first generation seniors who did not participate in REUs were no more likely to say that an REU didn't pay well enough, 23% vs. 23% of those whose parents had bachelor's degrees and 31% whose parents had graduate degrees). However, high-GPA first generation students were more likely to say that they were not aware of available research opportunities (students with GPA > 3.5, 48% of first generation students and 50% of those whose parents had bachelor's degrees vs. 25% of those whose parents had graduate degrees). Therefore, REU programs might want to make a special outreach effort to these students to make sure that they are aware of opportunities and that they understand what is required to apply and participate.
These data are brought to you by the CRA's Center for Evaluating the Research Pipeline (CERP). CERP provides social science research and comparative evaluation for the computing community. To learn more about CERP, visit our website at http://cra.org/cerp/.
From Graduate Student to Fellow: Research Community, Membership Levels, and Recognition
By Kathryn S McKinley, Microsoft
Every computer science graduate student learns early in their career which publication venues best match their research interests and where the best work in their area is appearing. These conferences are your research home. Every year, you should endeavor to submit, attend, network, and read the papers in these venues. For example, because I work in programming language design and implementation, I regularly read, attend, and submit to PLDI, OOPSLA, and ASPLOS. These activities build research expertise, expose you to new ideas and methodologies, help you focus your research efforts on important problems, and integrate you into your research community (Matthews, 2014).
Another aspect of community, sometimes overlooked, is joining the Computer Science Professional Societies (AAAI, ACM, IEEE, and USENIX), the volunteer organizations that sponsor the venues. Immediate student benefits include reduced conference registration fees, preference when applying for conference travel grants, and digital library access to publications, tutorials, and other resources. As your career progresses, professional societies offer a variety of community, leadership, and recognition opportunities.
Community Leadership
As a young or senior professional, you have the opportunity to shape your research community. For example, you can serve on program committees, help organize conferences and workshops, and become a Special Interest Group officer. In these roles, you can influence the research directions, standards, and culture of your community. For instance, when I was elected and served on the SIGPLAN EC (1999-2001), I initiated 20 Years of the ACM SIGPLAN Conference on Programming Language Design and Implementation 1979-1999: A Selection (McKinley, 2004) to improve scholarship in my community. By highlighting influential historical work and curating a selection, we wanted to encourage students and researchers to read and cite more of them. As program chair of ASPLOS, I instituted double-blind reviewing to reduce bias (McKinley, 2008). Sarita Adve, in her role as 2014 ASPLOS Program Chair (ASPLOS, 2014), improved community scholarship by instituting a no page limit on references policy, which is quickly being adapted in Architecture, Programming Language, and Systems' conferences. By taking on these roles, you have an opportunity to improve your community. Research is a social process. The community needs your great research ideas, your service, and your inclusive practices.
Community Recognition
Your community supports you in your career by recognizing your accomplishments. For instance, AAAI, ACM, and IEEE all recognize member contributions to research, education, and service with membership levels and awards. This recognition is easy for your manager, department chair, deans, and other administrators to understand. Research and service recognition help build social capital in your institution, your research community, and the broader computer science community, serving as independent validation. While you cannot apply for some recognition, but you may receive some awards, such as test-of-time paper and service awards. What you can control is executing and communicating your research on critical problems as well as possible. Keep your webpage and CV up-to-date with all your publications, service, grants, community positions, and honors. However, for membership level recognition, you need to take initiative and apply yourself or ask one of your advocates to nominate you, as appropriate to your career stage and accomplishments. Once you achieve some success, pay it back! Nominate others who are deserving of awards and say yes to award committee service. This service will familiarize you with the process, will show you how to advocate for others and yourself, and will widen your network to the committee members.
Membership levels include Senior Member (AAAI, ACM, IEEE), Distinguished Members (ACM), and Fellow (AAAI, ACM, IEEE). For example, AAAI, IEEE, and ACM Senior Members need 10 or more years of professional experience, including graduate school. Both AAAI and ACM Senior Member in addition require 5 years of continuous society membership for this recognition and other awards, so do not let your membership lapse as you make your transition from student to professional!
If you are an Assistant Professor, there is no better time to apply for Senior Member than one or two years before you go up for tenure. You or your advocate may get a sense of your potential letter writers' enthusiasm for your case. You need senior people in your field to write strong letters of support for you. As you or your students give talks at conferences, Universities, and other venues, write down senior members of your community who attend the talks, comment positively on the work, and otherwise provide strong evidence that they actually read your work and admire it. No kind word should go unnoted!
Senior member letters are easy to write because they are short. Writing a short assessment of your accomplishments will help prepare a potential letter writer to write a more detailed letter for your tenure case. If you miss the before tenure time frame, apply immediately afterward, since earning tenure is a very good indicator that you are qualified for Senior Member. Furthermore, it will be easy for tenure letter writers to repurpose their comments.
If you are in industry at the 10 year mark (including grad school years), refreshing your professional network on your work is an activity you may have neglected without a tenure clock forcing function. To assess if you are qualified, look at the web pages, publications, citations, patents, industry impact, and other accomplishments for recently elected members in your area. If your record is similar, apply!
Regardless of your position, preparing a comprehensive CV, positioning your work in a larger context, and communicating with senior members of your community helps you and others reflect on your contributions. Your CV and statement of impact should be included in the email request for letters, to help potential letter writers make their decision and write the actual letter.
Choosing a good time to apply for ACM Distinguished Member or Fellow of AAAI, ACM, and IEEE depends on significant research contributions and impact. ACM Distinguished Member grade requires 15 years of professional experience and 5 years continuous ACM membership. AAAI, ACM, and IEEE Fellows require outstanding contributions and impact. AAAI seeks Fellows that have made significant sustained contributions. ACM Fellows are intended to capture the top 1% of the field. IEEE Fellows have outstanding contributions and the number awarded each year cannot exceed one-tenth of one percent of the total voting membership. Compare your record to recent Distinguished Members and Fellows in your area by examining their publications, citations, service leadership, patents, and impact on industry. For example, Fellows often have highly cited papers that moved the field in new directions; test-of-time awards; technical leadership of conferences; membership on NSF, DARPA, or other science advisory committees; and/or highly successful products in industry. However, unique contributions are rewarded as well.
If you think you may be qualified, consult with a couple of trusted advocates who are Fellows, such as your department chair, for advice if the time is ripe. For these nominations, you will need a nominator, who submits the materials, coordinates the nomination, and asks for letters of support. While your department chair may nominate you and will have read letters for your promotion case to Full Professor, someone outside your University in your research area is perceived as more independent. I recommend conferring on a list of potential supporters with your chair and nominator. You will also have insight on which researchers know and appreciate your work the best. However, the nominator should email privately to ask for letters of support, since people may need to decline because they may have agreed to a write letter for someone else or because they are unwilling to write a strong enough letter. Removing yourself from this process limits hurt feelings and awkwardness.
You, the nominee, should definitely draft the statement of contribution, since you know your work best. A good nominator will have experience writing and reading such statements, and should help polish the statement. The statement of contributions should be written for a broad audience, since the selection committee members won't necessarily have expertise in your area. Don't be discouraged if you are not selected the first time because many current Distinguished Members and Fellows had this same experience. Regardless of the outcome, remember that your nominator and letter writers think your work is outstanding. Thank them for their time and efforts on your behalf.
Along the way
Contribute to your community. For example, serve on program committees, initiate community research activities, meet and mentor junior members of your community, nominate others for awards, serve on awards committees, thank and recognize others. With your research and service, help create a thriving and inclusive research community that you enjoy and that enriches your technical life.
References
Adve, S. Chairs Remarks, Proceedings of the 19th International Conference on Architectural Support for Programming Languages and Operating Systems (ASPLOS), Salt Lake City, UT, USA, March 2014.
Matthews, J. (2014). Strategies for Computer Security Research: Practical Strategies for Taming the Angst and Changing the World
McKinley, K.S. (Ed.). (2004). 20 Years of the ACM SIGPLAN Conference on Programming Language Design and Implementation 1979-1999: A Selection, SIGNOTICES, 39(4), April.
McKinley, K.S. (2008). Editorial: Improving Publication Quality by Reducing Bias with Double-Blind Reviewing and Author Response, ACM SIGPLAN Notices, 43(8):5--9, August. [webpage]
Outstanding Undergraduate Researcher Awards 2015
By CRA Staff
This year's nominees were a very impressive group. A number of them were commended for making significant contributions to more than one research project, several were authors or coauthors on multiple papers, others had made presentations at major conferences, and some had produced software artifacts that were in widespread use.
Many of nominees had been involved in successful summer research or internship programs, many had been teaching assistants, tutors, or mentors, and a number had significant involvement in community volunteer efforts.
CRA gratefully acknowledges the support of Microsoft Research and Mitsubishi Electric Research Labs (MERL) who sponsor the Outstanding Undergraduate Researcher Award program in alternate years. Microsoft Research is the sponsor of this year's awards. A list of the winners, runners-up, finalists, and honorable mentions appears below.
Emma Harrington - Female Awardee
Senior at Williams College (non-PhD-granting institution)
Emma Harrington is a senior computer science and economics double major at Williams College. Her research is on investigating what motivates people to produce free content online. She hopes this will shed light on why people contribute to public goods on the Internet. Recently, Emma submitted a poster to the CRA undergraduate research poster competition at Grace Hopper Celebration of Women in Computing and gave a short public presentation about her research. In addition to her research, Emma was a teaching assistant for multivariable calculus and captain of the Williams Varsity Softball team.
Urvashi Khandelwal - Female Awardee
Senior at University of Illinois, Urbana-Champaign (PhD-granting institution)
Urvashi Khandelwal is a senior in computer science with a minor in mathematics at the University of Illinois, Urbana-Champaign. Her research interests include modeling and mining large-scale entity-rich information networks, which can capture real world semantics. Her most recent project involved making high quality citation recommendations for a given scientific publication. In addition to her research, Urvashi has been a teaching assistant for the data structures course at Illinois since 2012.
Hyunsu Cho - Male Awardee
Senior at Trinity College (non-PhD-granting institution)
Hyunsu Cho is a senior computer science and mathematics double major at Trinity College. His computer science senior project is on hypergraph spectral clustering on GPUs and image classification where he is developing effective learning algorithms suitable for parallel environments. Hyunsu has been a teaching assistant in the computer science department since 2012 as well as a research assistant working on several research projects in medical imaging and scientific computing.
Danfei Xu - Male Awardee
Senior at Columbia University (PhD-granting institution)
Danfei Xu is a senior computer science major at Columbia. His research interests and contributions are related to sensory perception of robotic systems; in particular, tactile sensing, visual perception, and sensor fusion. Recently, he contributed to a research project related to robotic manipulation. The goal of the project was to have a robot pick up a garment. Danfei developed a "local grasp" function in which a robotic arm move along a fixed trajectory around the garment while recording the readings of distance sensor mounted under the arm. The local grasp function was able to reconstruct a local transverse section of the garment.
Danaë Metaxa-Kakavouli - Female Runner-Up
Senior at Brown University (PhD-granting institution)
Danaë Metaxa-Kakavouli is a senior computer science and science & society double major at Brown University. Her senior honors thesis is on developing machine learning techniques to give sleep recommendations. In the future, she plans to continue using interdisciplinary methodologies and tools, anchored in computer science, to lead research that produces valuable data, user-facing technologies, and theoretical insight in Human-Computer Interaction. In addition to her research, Danaë has been a teaching assistant for a number of computer science classes, holding office hours and developing course materials.
William Rathje - Male Runner-Up
Senior at University of Puget Sound (non-PhD-granting institution)
William Rathje is a senior computer science and English literature double major at the University of Puget Sound. His senior project is on augmented reality and outdoor localization for mobile devices. William, and his team, developed an iPhone and Android app that provides worldwide outdoor localization using a custom GPS/compass senor-based augmented reality algorithm. In addition to his research, William is the lead tutor for the Center of Writing, Learning, and Teaching at the University of Puget Sound. He has worked with hundreds of students on writing and public speaking.
Brett Boston - Male Runner-Up
Senior at University of Washington, Seattle (PhD-granting institution)
Brett Boston is a senior computer science major at the University of Washington. His research is aimed at using type systems and type interference to make it easier for programmers to guide the appropriate use of approximation. In addition to his research, Brett is currently a Coursera Teaching Assistant, working on an autograder for the Coursera programming languages course. This involves maintaining a system that can handle thousands of code submissions per week in a secure and reliable manner.
Finalists and Honorable Mentions
Finalists (Female)
Finalists (Male)
Honorable Mentions (Female)
Honorable Mentions (Male)
2015 Sponsor: Microsoft Research
Mitsubishi Electric Research Labs and Microsoft Research are sponsors in alternate years.
2015 Selection Committee
Tom Wexler (Oberlin College), Chair; Eric Aaron (Vassar College); Jeffrey Forbes (Duke University); James Geller (New Jersey Institute of Technology); Lori Pollock (University of Delaware); John Reppy (University of Chicago); Lydia Tapia (University New Mexico)
Call for CCC Council Nominations
By CCC
The Computing Community Consortium (CCC) is charged with catalyzing and empowering the U.S. computing research community to articulate and advance major research directions for the field. To do so, the CCC needs truly visionary leaders — people with great ideas, sound judgment, and the willingness to work hard to see things to completion. Please help the computing community by nominating such people for the Council.
Established in 2006 through a cooperative agreement between the U.S. National Science Foundation and the Computing Research Association (CRA) — representing over 220 North American academic departments, industrial research labs, and professional societies with computing research interests, the CCC provides a voice for the national computing research community, and facilitates the development of a bold, multi-themed vision for computing research, and communicates that vision to a wide range of major stakeholders.
For more information about the CCC, please visit our website and blog.
The work of the CCC is carried out by an active and engaged Council, currently led by Greg Hager (Johns Hopkins University) as Chair and Beth Mynatt (Georgia Tech) as Vice Chair. The members of the Council are appointed by CRA in consultation with NSF, with staggered three-year terms. In the aggregate, the Council must reflect the full breadth of the computing research community — research area, institutional character, geographic diversity, etc. The CCC is staffed by a full-time director, Ann Drobnis.
The CCC's Nominating Subcommittee invites nominations (including self-nominations) for members to serve on the CCC Council for the next three years, beginning July 1, 2015.
Please send nominations, together with the information below, to ccc-nominations@cra.org by 11:59pm EST on Thursday, February 6, 2015. The subcommittee's recommendations will serve as input to CRA and NSF, who will make the final selection.
Name, affiliation, and email address of the nominee.
Areas of research expertise.
Previous significant service to the research community and other relevant experience, with years it occurred (no more than *five* items).
A brief biography or curriculum vitae of the nominee.
A statement from the nominee of less than one page, supporting his or her nomination by describing his or her ideas for, and commitment to, advancing the work of the CCC in encouraging new research directions, engaging broader communities, and finding wider funding sources.
Nominees by Petition Sought for CRA Board
By CRA
The Computing Research Association seeks your help in suggesting nominations for its Board of Directors. We seek individuals who have time, energy, initiative, and resources to work on CRA issues on behalf of the entire CRA community. Ours is a working board, and all members are expected to work on community issues.
On December 18, 2014, the CRA Elections Committee announced its slate of nominees for a seat on the Board of Directors. CRA encourages nominations by petition as well. Petition nominations signed by the Designated Voting Representatives of at least five Constituent Member Organizations that are current in dues payment will be accepted until February 6, 2015.
A complete nomination package for petition candidates must reach CRA via e-mail (elections [@] cra.org) no later than February 6, 2015. E-mail submissions as Word attachments or in straight ASCII text are preferred. Separately, each of the five supporters of the petition should send an e-mail to elections@cra.org simply stating their support for the petition candidate to run for a seat on the CRA Board of Directors.
Click here to download the nomination form.
Questions can be sent to elections [at] cra.org.
Important dates and events:
On February 13, 2015, final ballots will be distributed to all CRA department chairs and lab directors. Each will have one vote for each open slot on the board.
On February 27, 2015, completed ballots must be returned to CRA.
In early March, the election results are announced.