CRA Bulletin
The CRA Bulletin frequently shares news, timely information about CRA initiatives, and items of interest to the general community. Subscribe to the RSS feed to stay connected.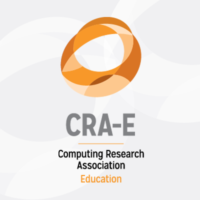 Undergraduate enrollments in CS have grown considerably and continue to grow.  Yet opportunities for undergraduates to engage in CS research have not grown proportionally.  Engaging undergraduates in research has tremendous benefits for students, and is critical to the health of the North American CS PhD pipeline.
The CRA's Education committee has released a new report documenting best practices and concrete suggestions for departments wishing to expand undergraduate research opportunities in CS (without overwhelming their faculty!).  The report is based on a broad examination of existing structured research programs at universities across North America. It compiles the main challenges departments face in implementing undergraduate research programs, and provides best practices for addressing these challenges.