Professional
Posted 1 month ago
Expires on: April 18, 2019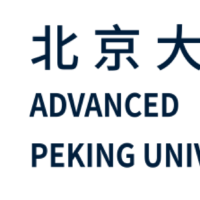 Website Advanced Institute of Information Technology (AIIT), Peking University
Advanced Institute of Information Technology, Peking University was jointly established by Peking University and the government of Zhejiang Province. Located in Hangzhou where G20 summit was held, it was officially put into operation on the occasion of the 120th anniversary of Peking University in May 2018. As an affiliation to Peking University, it is led by Prof. John Hopcroft, honored with the A.M.Turing Award in 1986, Fellow of the U.S. National Academy of Sciences and National Academy of Engineering, Wen Gao, Academician of Chinese Academy of Engineering, Qimin Zhan, Academician of Chinese Academy of Engineering, Hong Mei, Academician of Chinese Academy of Sciences, Ru Huang,Academician of Chinese Academy of Sciences, serving as chief scientists, Jason (Jingsheng) Cong, Fellow of the U.S.National Academy of Engineering, serving as the chief scientific consultant and Professor Guoyou Zhang serving as the chief economist.  Under the support of a series of world-class advanced manufacturing such as smart security and functional fiber in the Yangtze River Delta region (Hangzhou Bay and Greater Bay Area), the Institute focuses on the development of core technologies for future digital economic industries such as artificial intelligence, smart city, smart medical care, and intelligent manufacturing. Working with leading enterprises from all sectors such as Alibaba Cloud, etc, the Institute extensively attracts the world's top talents to carry out innovative research & development and to enhance the innovative capacity for building a modern industrial innovation hub integrating into the world market.
Positions and Qualification
The Institute includes six research centers: AI Empowerment Research Center, Advanced Vision System Research Center, Intelligent Medical Science Research Center, Intelligent Software Technology and Application Research Center, Internet of Things Research Center, Intelligent Computing Research Center. Applicants should have master's degree or above in relevant fields, have strong professional skills, rich work experience in related fields, and the ability to independently conduct innovative research and development. Applicants with articles published in top journals and conferences in related fields are preferred.
Salary and Benefits:
All newly hired researchers will be provided with necessary R&D platform. Salaries and benefits are internationally competitive and are to be individually negotiated in each case, commensurate with the candidate's academic credentials.
To Apply:
Applicants should send a full curriculum vitae; copies of 3-5 representative publications and future research & development plans to recruiting@aiit.org.cn
Applications before July 1st 2019 will be given full consideration.
For more information, please visit http://www.aiit.org.cn