Professional
Posted 4 months ago
Expires on: April 30, 2022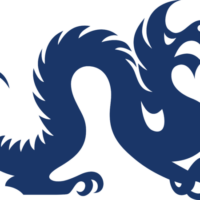 Website Drexel University
Computer Science
Drexel University's Department of Computer Science (drexel.edu/cci/academics/computer-science-department) invites applications for multiple full-time teaching faculty positions in the areas of (i) CS Education and (ii) Computer Systems with an emphasis on computer security and privacy. The successful applicant in CS Education will enjoy a joint appointment with the Drexel University School of Education (https://drexel.edu/soe/) focused on the CS Educator pipeline for K-12 as well as teaching introductory computing and methods of teaching courses at the undergraduate and graduate levels (75% CS and 25% Education).
Candidate for the CS Education position should have a masters or doctorate in Computer Science, Education, or a related field and at least 3 years' experience teaching AP Computer Science Principles, AP Computer Science A, or similar courses to grades 7-12 or undergraduates. Experience leading professional development for in-service teachers is preferred.  Experience with and interest in project-based learning, inquiry learning, peer-led teams, and experiential learning is a plus. Excellence in teaching, curriculum development, and dedication to working with students is essential. A successful track record in securing extramural funding is a plus.
Candidate for the Computer Systems position should have a master's degree or higher in Computer Science or related field; relevant industry experience is also desirable. Candidates will be expected to teach Systems and Security courses such as Operating Systems, Networking, Network Security, Security Engineering, Systems Programming and Architecture for our undergraduate and graduate students and to serve as curricular leader in Computer Systems. Excellence in teaching and teaching innovation and dedication to working with students is essential.  Interest in course and curriculum development and online teaching is desired.
Drexel University strives to be the most civically engaged, practice-centric university in the United States, one that places high-quality, experiential, immersive teaching and learning at the center of everything we do.  The Computer Science Department is housed in the College of Computing and Informatics (drexel.edu/cci). The College and Department are foremost leaders in educating computing and information professionals, combining high-quality teaching and research in a multidisciplinary and collaborative environment. The College offers a variety of B.S., M.S., and Ph.D. degrees spanning all areas of computing and informatics. CCI is located in a new building with state-of-the-art classrooms, research and student labs, and abundant space to promote collaboration and innovation. The School of Education has a mission to "develop leaders, researchers, and teachers who bring their knowledge and experiences to bear on critical education and learning challenges across a range of educational contexts, from those in the Philadelphia neighborhoods that surround Drexel to others around the globe."
Applications should consist of a cover letter, CV, and brief statement summarizing teaching experience and relevant professional experience. Letters of reference will be requested from candidates who are invited for an on-campus interview. Electronic submissions in PDF format are required. Evaluation of applications will begin immediately and will continue until the positions are filled. Successful applicants must demonstrate potential for teaching excellence in the environment of a major research university.
Please submit your application at https://careers.drexel.edu/en-us/job/497422.