Professional
Posted 1 month ago
Expires on: January 31, 2023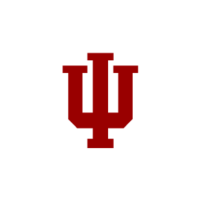 Website Indiana University, Bloomington / Luddy School of Informatics, Computing, and Engineering
Department of Computer Science
The Luddy School of Informatics, Computing, and Engineering at Indiana University (IU) Bloomington invites applications for two full-time tenure track Assistant Professor positions in Computer Science (CS) to begin August 1, 2023. We are interested in candidates with research interests in all areas of computer science, particularly in algorithms, systems, AI and machine learning, security, and programming languages.
We seek candidates prepared to contribute to our commitment to diversity and inclusion in higher education, especially those with experience in teaching or working with diverse student populations. Duties will include research, teaching multi-level courses both online and in person, participating in course design and assessment, and service to the School.
Applicants should have a demonstrable potential for excellence in research and teaching and a PhD in Computer Science, or a related field expected before August 2023.
Applications received by December 1, 2022 will be assured full consideration; however, the search will remain open until a suitable candidate is found.
Candidates should review application requirements, learn about IU, Luddy School, and benefits, and apply online at:
https://indiana.peopleadmin.com/postings/14021
Questions may be sent to Dr. Jeremy Siek (jsiek@indiana.edu).
Indiana University is an equal employment and affirmative action employer and a provider of ADA services. All qualified applicants will receive consideration for employment based on individual qualifications. Indiana University prohibits discrimination based on age, ethnicity, color, race, religion, sex, sexual orientation, gender identity or expression, genetic information, marital status, national origin, disability status or protected veteran status.