Professional
Posted 2 weeks ago
Expires on: March 15, 2019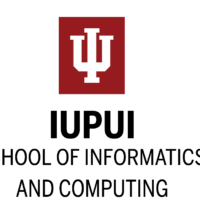 Website IU School of Informatics and Computing at IUPUI
Human-Centered Computing
The Indiana University School of Informatics and Computing invites applications for a tenured Associate or full rank Professor to serve as faculty in, and Chair of, the Department of Human-Centered Computing (HCC). The appointment will begin August 1, 2019. The school invites applications for this senior level leadership position from candidates who are dedicated to the advancement of undergraduate and graduate education, have a distinguished record of research and professional accomplishment, have strong leadership and management abilities, and a steadfast commitment to faculty development. This is an outstanding opportunity to impact the future direction of the department and its programs with the potential to guide the department's ascension to among the premier departments of its kind in the nation. Well-established Professors and rapidly progressing Associate Professors whose work would merit promotion to Professor are encouraged to apply.
The Department of Human-Centered Computing is home to a dynamic and interdisciplinary group of 31 full-time faculty members and over 800 students across its Data Science, Human-Computer Interaction, Informatics, and Media Arts and Science programs. The Department offers a Bachelor and a Master of Science in Informatics with specializations in Data Analytics and Sports Analytics; a Bachelor and Master of Science in Media Arts and Science, an Undergraduate Certificate, Graduate Certificate, and Master of Science in Human-Computer Interaction, a Ph.D. in Informatics with a specialization in Human–Computer Interaction, and a Ph.D. in Data Science. The Ph.D. in Data Science is the first in Indiana and the first among the Big-10.
The Department Chair responsibilities include, but are not limited, to: strategically lead the department's programs, faculty and stature to new levels of visibility and accomplishment; oversee all faculty, students and managerial aspects of the department's academic programs, in coordination with the school administration and program directors; work with faculty to oversee the processes of developing, and enhancing the programs' curricula and course work in order to meet the ever-changing needs of the field; conduct faculty annual performance and tenure reviews of faculty according to department, school, and university policies; provide or coordinate professional mentoring to faculty at all ranks; prepare (or delegate) the department's class schedules for every semester, ensuring all faculty teaching loads meet school policy, and coordinate updates and changes with the school recorder and campus Registrar; coordinate with the Career Services staff to form bridges with faculty to better connect HCC students with industry; lead and grow the department's advisory board; represent the department to the campus and the community; coordinate efforts with the school's recruiting and the communication offices to promote the accomplishments of the department to the broader community and prospective students.
Indiana University is an equal employment and Affirmative Action Employer and a provider of ADA services. All qualified applicants will receive consideration for employment without regard to age, ethnicity, color, race, religion, sex, sexual orientation, gender identity or expression, genetic information, marital status, national origin, disability status or protected veteran status. Indiana University does not discriminate on the basis of sex in its educational programs and activities, including employment and admission, as required by Title IX. Questions or complaints regarding Title IX may be referred to the U.S. Department of Education Office for Civil Rights or the university Title IX Coordinator. See Indiana University's Notice of Non-Discrimination here which includes contact information.
Questions pertaining to the position may be position may be directed to Dr. Karl MacDorman, kmacdorm(at)iupui.edu.
Questions pertaining to the PeopleAdmin application process may be sent to Jeff Hostetler, jehostet(at)iupui.edu. To apply, go to https://indiana.peopleadmin.com/postings/7244.
For Best Consideration Date: February 1, 2019 but position will remain open until filled.