Professional
Posted 1 month ago
Expires on: December 24, 2019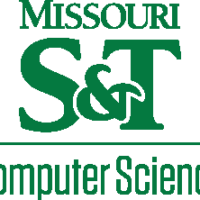 Website Missouri University of Science and Technology
Computer Science
Multiple Open-Rank Faculty Positions in Computer Science
Missouri University of Science and Technology, Rolla, Missouri
The Department of Computer Science at the Missouri University of Science and Technology (Missouri S&T) in Rolla, Missouri is seeking outstanding applicants for multiple open-rank tenure-track/tenured (TT/T) faculty positions, in all areas of Computer Science. Preference will be given to applicants who can contribute to the department's areas of strength such as: cyber-physical systems, security, data science, machine learning, IoT, and artificial intelligence. Competitive salary commensurate with the rank of the position and qualifications of the candidate will be offered.
The successful TT/T candidate will be expected to have strong commitments to contributing to the departmental and college efforts, high-quality teaching at both the undergraduate and graduate levels, and service in our institution, department and campus, and the applicant's professional community, supporting diversity of both student body and faculty.
Applicants must hold a Ph.D. in Computer Science or a closely related field by the appointment start date. Missouri S&T's Computer Science Department has a proud 50+ year history of positively impacting society through ground-breaking research, and advancing the quality and breadth of its educational mission, granting an ABET-accredited BS, as well as MS and PhD degrees. Further details on required and desired attributes, skills and characteristics of the successful candidate, and the department's vision and strategic plan, activities, and research may be found at https://cs.mst.edu.
Missouri S&T's Department of Computer Science, the campus, and the greater University of Missouri System are deeply committed to inclusion and valuing diversity.  S&T has undertaken a number of initiatives to improve campus life and the work-life balance of its faculty and staff (see https://hr.mst.edu/). Missouri S&T particularly encourages applications from dual-career couples and will strive to accommodate their specific needs.
Interested candidates must apply at: https://hr.mst.edu/careers/academic-employment/ and electronically submit their application consisting of  1) cover letter, 2) current curriculum vitae, 3) research statement, 4) teaching statement, 5) diversity statement, 6) contact information for at least four references. The acceptable electronic format is PDF.
Applications will be reviewed as they are received and the review of applications will continue until the position is filled. For full consideration and early action, applicants must apply by December 15, 2019. For more information, please contact the Search Committee Chair, Dr. Sanjay Madria, at: madrias@mst.edu.