Professional
Posted 1 week ago
Expires on: December 31, 2022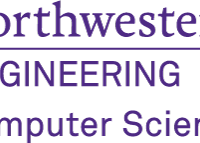 Website Northwestern University
Computer Science
Northwestern University Computer Science seeks outstanding candidates for non-tenure-track teaching faculty and Lecturers in all areas of Computer Science. Northwestern CS is a dynamic and growing academic community with students at the undergraduate, masters, and doctoral level. The successful applicant will be an extraordinary teacher and mentor, combining deep knowledge of Computer Science with a passion to convey that knowledge to a broad variety of students. They will go well beyond delivering entry-level service courses to create learning experiences that motivate students to enroll, to work, to learn, and to find new applications of CS that shape their careers and the world beyond. This is a multi-year, renewable position. Our goal is to help new faculty to build lasting and meaningful careers within a supportive community that values teaching and learning.
To be eligible for the faculty of instruction positions, applicants should have earned a Ph.D. in Computer Science or a closely related field. Candidates will be considered at the Assistant, Associate, or Full level depending on experience. For the Lecturer position, a Masters in Computer Science and a strong, demonstrable track record of Computer Science teaching is required. Faculty of Instruction typically teach two courses per term and are involved in advising students and in departmental curriculum development.
Applicants should submit:
A cover letter indicating the rank applied for
A curriculum vitae
Three to five letters of reference which can speak to the applicant's teaching abilities
A statement of teaching philosophy
An optional diversity statement that addresses how the candidate contributes to inclusive, accessible, and equitable educational environments.
Recent teaching evaluations (if available)
A teaching demonstration video (if available)
We encourage candidates to send applications as soon as possible. Applications received by December 1, 2022 will be given full consideration. However, the positions will remain open until filled. Applications received after that date will be considered on a rolling basis.
Candidates may also be considered for an Assistant Chair position. The Assistant Chair will serve as a member of our non-tenure track teaching faculty and will typically teach one course per quarter. They will support the smooth running of the department including supporting the undergraduate and graduate programs (course scheduling, course staffing, facilitating promotion and tenure review), interacting with students (advising, recruiting, career development, and of course teaching), curriculum development, and developing corporate relationships. Applicants may indicate their interest in the Assistant Chair position in their cover letter and why they are a good fit for it. For this role someone with prior academic experience is essential.
Northwestern is a leading R1 university comprising a number of highly ranking schools that provide extraordinary opportunities for collaboration across a wide range of disciplines. The Computer Science department is leading an ambitious initiative to grow and transform Computer Science (CS) education and research. The department is in the midst of adding twenty new tenure-track faculty in core Computer Science and collaboratively with other disciplines (CS + X). Northwestern has a very active and supportive community of 10 Computer Science Faculty of Instruction. We have a strong culture of mentorship and collaboration within the group, and fully participate in and are well respected members of the department. We continue to invest in new courses, non-major pathways, and new joint degrees to broaden the reach and quality of computing education. We seek outstanding candidates who are excited by the opportunity to help build the future of CS at a world-class university. Located in beautiful Evanston, on the shores of lake Michigan, just outside the diverse and culturally vibrant city of Chicago, Northwestern faculty have ample opportunities to connect with the city's growing technology sector.