Professional
Posted 1 month ago
Expires on: November 26, 2019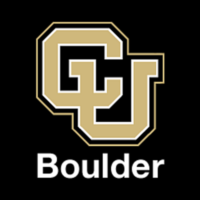 Website University of Colorado Boulder
Department of Computer Science
The Department of Computer Science at the University of Colorado Boulder is currently seeking applications for a tenure-track faculty position in the area of secure and reliable software. This includes, but is not limited to, a broad swath of topics, including programming language foundations (e.g., type systems, language design), large-scale distributed systems (e.g., cloud computing), secure software (e.g., language-based security), probabilistic programming (e.g., languages for machine learning), automated reasoning (e.g., program analysis, software verification), industrial-scale computing (e.g., software engineering), and computing education research. However, many promising candidates may not identify their work under any of the specific areas listed. Such candidates are encouraged to contact the search chair (see below). The position is open at all levels, with emphasis on applicants at the Assistant Professor level. Candidates whose expertise cuts across engineering and related disciplines are especially encouraged to apply.
Candidates will be expected to engage in undergraduate and graduate teaching, contribute professional service, and develop vigorous, externally funded research programs in their technical areas. Potential faculty members applying to the Department of Computer Science at the University of Colorado Boulder should describe their plans to develop a recognized research program based on scholarly work in their particular field, their ideas for interdisciplinary collaboration, their experience and interests in teaching undergraduates and graduates, and their future plans for inspiring diverse students to conduct research.
The position will remain open until filled, though for full consideration applications should be received by December 1, 2019. Note: Application materials will not be accepted via email. For consideration, applications must be submitted through https://jobs.colorado.edu/.