Professional
Posted 2 months ago
Expires on: June 9, 2020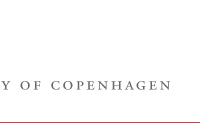 Website University of Copenhagen
Department of Computer Science
Department of Computer Science
Faculty of Science
University of Copenhagen
The position is open from 1 November 2020 or as soon as possible thereafter.  We are inviting exceptional candidates from the broad fields of algorithms, complexity, and cryptography including privacy. Full professors are expected to make a significant contribution to leadership in their field within the Department of Computer Science. They must be strongly engaged in research, teaching, outreach activities, and the mentoring of young researchers [CWL1].
We are looking for an outstanding, experienced researcher with an innovative mindset and intellectual curiosity to strengthen and complement the research profile of the department's Algorithms and Complexity Section, headed by Professor Mikkel Thorup. Other faculty in the section includes Stephen Alstrup, Jakob Nordstrom, Christian Wulff-Nilsen, and Mikkel Abrahamsen. The Algorithms and Complexity Section is part of an exciting environment including the  Basic Algorithms Research Copenhagen (BARC) centre, joint with the IT University of Copenhagen, and involving extensive collaborations with the Technical University of Denmark (DTU) and Lund University on the Swedish side of the Oresund bridge. We aim to attract top talent from around the world to an ambitious, creative, collaborative, and fun environment. Using the power of mathematics, we strive to create fundamental breakthroughs in algorithms and complexity theory, but we also have a track record of start-ups and surprising algorithmic discoveries leading to major industrial applications.
Read more about the Department at http://www.science.ku.dk/english/about-the-faculty/organisation/.
Please find the full job advertisement at http://employment.ku.dk/.
Only electronic applications are accepted.