Professional
Posted 1 month ago
Expires on: February 17, 2023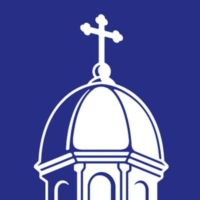 Website University of Dayton
Computer Science
Associate Professor or Professor & Department Chairperson – Computer Science
Are you looking for a university that will support your commitment to educating the next generation of computer scientists? Are you interested in bringing new experiential learning strategies into the classroom? Are you committed to growing participation of women and under-represented minorities in computer science? If so, the University of Dayton has an exciting opportunity for you!
We seek a collaborative and strategic academic leader to serve as chairperson of the Department of Computer Science in the College of Arts and Sciences beginning July 1, 2023. The chairperson will be hired with tenure and at the rank of Associate Professor or Professor. The chairperson is responsible for administrative, curricular, co-curricular and budgetary facets of the department, plays a unique role engaging students and faculty, and facilitates building and sustaining partnerships across the University and in the broader community. The Chair will have an opportunity to lead one of the university's fastest growing academic programs and a vibrant and respected department in elevating its research profile and extramurally funded research, expanding a new PhD program, mentoring a young and growing faculty, and building collaborative partnerships on campus and in industry. The Computer Science program, which was founded in 1961, was one of the first undergraduate programs in computer science in the United States and recently moved into an exciting new educational facility (state of the art facility).  For more about the department go to: https://udayton.edu/artssciences/academics/computerscience/index.php
The University of Dayton recently completed a strategic visioning process, whereby it strives to be a university that advances the common good. See udayton.edu/vision. At the University of Dayton, we value our inclusive climate because we see it as a theological imperative grounded in our Catholic and Marianist mission. We know that diversity in experiences and perspectives is vital to an education that fosters respect for all peoples' dignity, as well as advancing innovation, critical thinking, solving complex problems, and creating an inclusive academic community. We encourage and welcome all candidates to apply.
Dayton was named as #5 in the nation on Business Facilities' 2021 Metro Rankings report and offers the lowest housing costs among Ohio's other largest metros: Cleveland, Cincinnati, and Columbus. With a burgeoning downtown area, 20 expansive metroparks, a bike-(and now scooter!) share program, several historic neighborhoods, and of course, the Dayton Aviation Heritage and National Historical Park, this is a great place for those who want a bit of everything with a low cost of living, great schools, and  manageable traffic. For more about the Dayton areas go to: daytoncvb.com
 Minimum Qualifications
 Ph.D. in Computer Science
 Administrative experience in higher education in the United States
 Record of leadership accomplishments in higher education
 Demonstrated record of quality teaching.
 A substantial research record
 Articulated commitment to breadth of education including educating the whole person in the Marianist tradition to support inclusive excellence and the principles of diversity, equity, and inclusion
 Excellent written communication skills
Appointment at the rank of professor includes the above qualifications and requires a record of teaching, research and service commensurate with the criteria for the rank of professor in the College of Arts and Science at the University of Dayton
Preferred Qualifications
While not everyone may meet all preferred qualifications, the ideal candidate will bring many of the following:
 Record of successful leadership accomplishments in a PhD granting Computer
Science Department in the United States
 Successful experience in one or more of the following:
 Managing program assessment and accreditation
 Collaboratively establishing and implementing strategic priorities
 Recruiting, mentoring, and retaining diverse students, faculty and staff
 Mentoring faculty through tenure and promotion
 Curricular, co-curricular, and pedagogical innovation and initiatives
 advancing diversity, equity, and inclusion
 Interdisciplinary engagement
 Cultivating and maintaining strong internal interdisciplinary collaborations
 Collaborating with students and other constituents within the department and across campus, e.g. faculty, staff, administration, or in a professional setting
 Mentoring faculty in applying for research funding
 Managing a budget
 Fostering undergraduate and/or graduate research`
 Effective interpersonal communication skills
 Effective oral communication skills
 Effective classroom management skills
Application Process
Applicants must submit:
 A cover letter that describes their leadership experience and how their record meets each of the minimum qualifications and any of the applicable preferred qualifications met
  A curriculum vitae that includes a detailed record of research and service
  Evidence of teaching effectiveness (scanned into one document for upload)
  A statement that includes the candidate's vision for:
a. leadership;
b. fostering undergraduate research;
c. recruiting to grow and retain the enrollment in the department.
 In addition, please also submit a one-page statement of support of UD's
commitment to inclusive excellence and to the principles of diversity, equity and inclusion.
 Contact information for three professional references. References will not be contacted without candidate consent.
Applications must be submitted to: https://employment.udayton.edu/cw/en-us/job/500620/associate-professor-or-professor-department-chairperson-1-position
Applications must be received by 11:55 PM EST on February 5, 2023
The University of Dayton is a top tier, Catholic Research University with offerings from the undergraduate to the doctoral levels.  Founded in 1850 by the Society of Mary, the University is a diverse community committed to advancing the common good through intellectual curiosity, academic rigor, community engagement and local, national and global partnerships. Guided by the Marianist educational philosophy, we educate the whole person and link learning and scholarship with leadership and service.  Informed by its Catholic and Marianist mission, the University is committed to the principles of diversity, equity, and inclusion. Informed by this commitment, we seek to increase diversity, achieve equitable outcomes, and model inclusion across our campus community. As an Affirmative Action and Equal Opportunity Employer, we will not discriminate against minorities, women, protected veterans, individuals with disabilities, or on the basis of race, color, national origin, religion, sex, sexual orientation or gender identity.
The University is also pleased to provide support for spouses of prospective and newly hired faculty through its dual career program. While we cannot guarantee placement, we serve as an effective resource and support system for your spouse. Information can be found at http://www.udayton.edu/hr/employee_resources/dual_career_resources.php.