Professional
Posted 2 months ago
Expires on: January 31, 2023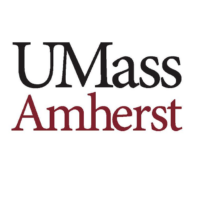 Website University of Massachusetts Amherst
College of Information & Computer Sciences
The Manning College of Information & Computer Sciences (CICS) at the University of Massachusetts Amherst invites applications for multiple tenure track (TT) and non-tenure track (NTT) faculty positions.
TT Faculty, with a focus on Mobile Health
TT Faculty, with a focus on Software Engineering
TT Faculty, with a focus on Theoretical Computer Science
TT Faculty, with a focus on Security
TT Faculty, with a focus on Machine Learning
TT Faculty, with a focus on Programming Languages
TT Faculty, with a focus on Informatics
NTT Full-Time & Part-Time Teaching Faculty
NTT Teaching Fellow
Rank and salary will be highly competitive and commensurate with qualifications and experience.
For more information and to submit an application, please visit https://cics.umass.edu/jobs.
If you wish to be considered for more than one opening, please submit an application for each one.
The Manning College of Information and Computer Sciences (CICS) is home to a top-20 computer science program, as ranked by csrankings.org and a top 25 graduate program as ranked by U.S. News and World Report. Today, CICS has 74 faculty, including 40 hired in the past five years. CICS continues to grow and just broke ground on a brand new $125 million state-of-the-art facility. Research funding from industry and government exceeded $21 million in the past year. The college maintains significant research collaborations with more than 50 industry-leading technology companies. Its affiliated research centers include the Center for Intelligent Information Retrieval, the Center for Data Science, the Center for Smart and Connected Society, the Center for Knowledge Communication, the Computational Social Science Institute, and the Cybersecurity Institute. The college offers a world-class education, with 281 PhD students, 396 MS students, and 1732 undergraduate computer science and informatics majors. United by a revolutionary vision for computing research, education, and outreach—Computing for the Common Good—the CICS community is committed to inspiring and educating students from all backgrounds and experiences, and conducting research that improves the lives of the people of the Commonwealth and the world.
The University of Massachusetts Amherst is an Affirmative Action/Equal Opportunity Employer of women, minorities, protected veterans, and individuals with disabilities and encourages applications from these and other protected group members.