Professional
Posted 2 months ago
Expires on: December 22, 2018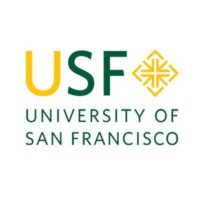 Website University of San Francisco
Assistant Professor, Tenure-Track
Department of Computer Science, University of San Francisco
Job Summary: The Department of Computer Science at the University of San Francisco is accepting applications for a tenure-track faculty position at the Assistant Professor level starting in August 2019. We are looking for candidates from all areas of Computer Science or a closely-related field.
Minimum Qualifications: Applicants must have a Ph.D. in Computer Science or a closely-related field. Strong applicants from all CS sub-disciplines will be considered. Applicants must demonstrate both exceptional teaching ability and a strong potential for independent and collaborative research. More details about our department and the position can be found at:
To apply, please submit a CV, teaching statement, research statement, diversity statement (discuss activities/initiatives to broaden participation in computer science that you have been involved with), cover letter, and three letters of reference to https://gnosis.usfca.edu/search.
To receive full consideration applications must be complete and submitted by January 2, 2019.
Please send questions regarding this position to search2019@cs.usfca.edu.