Postdoc
Posted 1 month ago
Expires on: February 20, 2019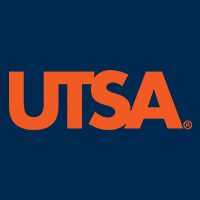 Website University of Texas at San Antonio
Computer Science
Faculty Position in Computer Science
The Department of Computer Science at The University of Texas at San Antonio (UTSA) invites applications for two open rank (Assistant, Associate or Full Professor) positions, starting in Fall 2019. One position is targeted towards faculty with expertise and interest in artificial intelligence (AI). Outstanding candidates from all areas of AI will be considered, and preference will be given to applicants with expertise in cyber adversarial learning, AI for resource-constrained systems (such as IoTs and embedded systems), or AI (such as natural language processing, computer vision and deep learning) as it relates to health-related applications. The second position will consider outstanding candidates from all areas of computer science and special considerations will be given to candidates in the areas of data science, cyber security, quantum computing, programming languages and compilers, architecture, and systems.
See http://www.cs.utsa.edu/fsearch for more information on the Department and application instructions. Screening of applications will begin immediately. Application received by January 2, 2019 will be given full consideration. The search will continue until the positions are filled or the search is closed.
The University of Texas at San Antonio is an Affirmative Action/Equal Opportunity Employer. Women, minorities, veterans, and individuals with disabilities are encouraged to apply.
Department of Computer Science
RE: Faculty Search
The University of Texas at San Antonio
One UTSA Circle
San Antonio, TX 78249-0667
Phone: 210-458-4436