Professional
Posted 8 years ago
Expires on: –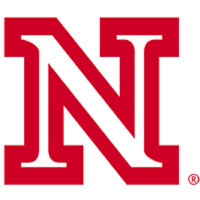 Website University of Nebraska – Lincoln
Department of Computer Science and Engineering
The Department of Computer Science and Engineering at the University of Nebraska – Lincoln invites applications for multiple tenure-track faculty positions at the rank of Assistant Professor to begin in August, 2016.
We are seeking faculty members who can establish a strong scholarly research and teaching program in the area of software engineering. While all areas of software engineering are of interest, applicants whose research connects security or human centered computing to software engineering are particularly welcome.
Applicants should have a demonstrated potential for outstanding research and a promise of effective teaching at undergraduate through graduate levels including the advising of M.S. and Ph.D. students. Candidates will hold a Ph.D. in Computer Science, Computer Engineering, or a closely related discipline. Applicants should have excellent communication skills and a strong desire to work in a diverse and collaborative environment.
To apply go to http://employment.unl.edu and complete the Faculty/Administration application for requisition #F_150181 and attach 1) a single-page cover letter explaining your interest in the University of Nebraska – Lincoln, 2) a curriculum vitae, 3) teaching and research statements, 4) 1-2 papers that best represent research contributions and scholarship, and 5) a list of at least three references.
Review of applications will begin on November 15, 2015, and will continue until the positions have been filled.  The positions are contingent on the availability of funds.
More information can also be viewed at: http://cse.unl.edu/facultysearch. The University of Nebraska-Lincoln is committed to a pluralistic campus community through affirmative action, equal opportunity, work-life balance, and dual careers. See http://www.unl.edu/equity/notice-nondiscrimination.