Professional
Posted 6 days ago
Expires on: March 21, 2023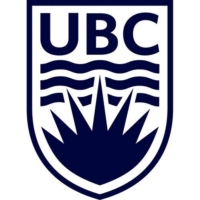 Website University of British Columbia
Computer Science
The Departments of Computer Science and Psychology at the Vancouver campus of the University of British Columbia invite applications for a full-time tenure-track position at the rank of Assistant Professor, with an anticipated start date of July 1, 2023. The successful candidate will hold a joint appointment as a faculty member in both departments.
Prior to this date, the successful applicant will have been awarded a PhD in Computer Science, in Psychology, or in an interdisciplinary programme where the research methods of those disciplines are combined. They will be actively engaged in research at the interface of computer science and psychology, the topics of which may include, but need not be limited to, human computer interaction, the computational modeling of behavioural or neuronal processes, and the use of computational methods to study and/or model aspects of learning, memory, perception and decision making.
Evidence of potential to pursue such research at the highest levels should ideally be given by the candidate's record of publication, conference participation, and other internationally recognized scholarship, in the fields of both psychology and computer science. By making a contribution to the literature of both disciplines, the successful candidate's research should have the potential to complement and extend the University of British Columbia's existing strengths.
For the full job description, please visit our website at https://www.arts.ubc.ca/academic-postings/computer-science-and-psychology-assistant-professor-tenure-track/
All applications must be submitted online at https://psyc.air.arts.ubc.ca/assistant-professor-comp-sci-and-psych/
Questions about the search can be directed to the committee co-chairs, Dr. Karon MacLean (Computer Science) and Dr. Rebecca Todd (Psychology) at CS-PSYC-search@cs.ubc.ca.