Professional
Posted 2 months ago
Expires on: July 4, 2023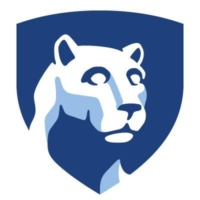 Website Penn State College of Medicine
Department of Pediatrics
The Uzun Lab at the Penn State College of Medicine, Department of Pediatrics, is seeking a postdoctoral scholar in computational biology.
Candidates holding a PhD degree in Computer Science, Math, Statistics and Life sciences  PhDs with computational experience are also eligible for this position. Bioinformatics experience is preferred but not required. PhD candidates who submitted their doctoral thesis and expecting to graduate no later than 2023 Summer, can also apply.
Prior hands-on experience in R and Unix/Linux shell scripting is required with demonstration in past projects.
Position details, application instructions and link are available at: https://psu.wd1.myworkdayjobs.com/en-US/PSU_Academic/details/Postdoctoral-Scholar—Computational-Biology_REQ_0000039061