CIFellows 2021 Application Now Open
---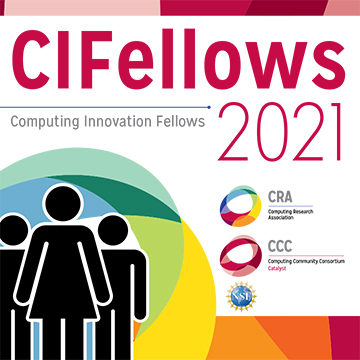 The CIFellows 2021 application site is now open. Applicants may start their applications here. Please read the CIFellows 2021 website and FAQs in its entirety before submitting. 
Applicants must submit the following for registration by midnight May 10th 2021 AoE (Anywhere on Earth):
Title – title of proposed research project. If you are applying twice with the same project, please use the same title but follow it with A on the first application and B on the second.

Application information – items will include diversity information; the PhD (university, advisor, date of defense); current professional information (university, current position, advisor); and CIFellowship information (Mentor name and email address, host institution, location where CIFellow will live and work during the CIFellowship, and preferred start date).

Author information for letters of recommendation – name and email address of current research supervisor; name and email address of the writer for the additional letter of recommendation.

Topics – select up to two research areas that relate to your proposal. If your research area is not listed as an option, select 'other' and specify the research area in the 'optional additional information' section on your application. 
The full application including letters of recommendation must be submitted by midnight May 17th 2021 AoE. If you still have questions after reading the CIFellows 2021 website and FAQ please contact cifellows2021@cra.org.