Best Practices on using the Cloud for Computing Research Workshop
---
March 21-22, 2022
CRA Office
1828 L Street Northwest, Downtown, Washington, DC, USA
---
---
Event Contact
Helen Wright
hwright@cra.org

---
Event Type
---
Event Category
---
Tags
Overview
This workshop is based off of a very successful September 2021 roundtable event that brought together over 50 members of the community. 
It will continue the conversation spurred from the discussion topics below:
Use of cloud computing to broaden the set of institutions that can gain access to large-scale resources for computing research

Fostering research collaborations across industry, academia, and government (also enabled by data sharing and open-source software)

Preparing students to be consumers of cloud computing in their future careers

Enabling computing researchers to be creators and early adopters of leading-edge cloud technologies, while looking under the hood and customizing the systems being used

Demystifying and capping costs incurred when using the cloud for research.
It is clear that the future of computing research is in the cloud, but getting there and sharing its potential with students and the computing research community broadly is challenging.
Organizers
Vivek Sarkar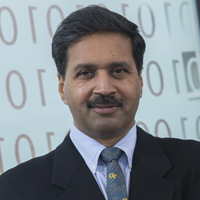 Co-Organizer
Georgia Tech
Fatma Özcan
Co-Organizer
Google
Logistics
The CRA-I steering committee is eager to continue the momentum from this roundtable either virtual or in-person (at CRA's headquarters- 1828 L Street, NW, Suite 800, Washington, DC 20036-4632) on March 21-22, 2022. 
Anyone is welcome to attend. Please note that CRA-I is not able to reimburse for travel and hotel expenses if you choose to participate in person. 
Please save the date and register here to let us know you are interested in attending. 
2022 CRA Career Mentoring Workshop
2022 CRA Conference at Snowbird