CRA's Distinguished Service Award is presented annually to a person who has made an outstanding service contribution to the computing research community. The award recognizes service in the areas of government affairs, professional societies, publications or conferences, and leadership that has a major impact on computing research.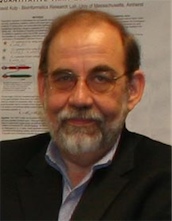 The CRA Board of Directors has selected W. Richards (Rick) Adrion, University of Massachusetts at Amherst, to receive its 2008 Distinguished Service Award.
Adrion was recognized for his sustained record of effective and significant service contributions spanning more than two decades. He has played a key role in building, nurturing and shaping today's computer science community. Among these contributions are leadership in the development of the Internet; leadership in setting strategic directions at the National Science Foundation; leadership in developing a stronger political voice for computer science in national politics; leadership in strengthening the software engineering community; leadership in strengthening, modernizing and invigorating computing and information technology programs in Massachusetts public higher education; and overall service to the computer science community. Rick Adrion was general chair of the first ACM/CRB Conference on Strategic Directions in Computing. He also played a leadership role in the formation of CRA and was an active board member for many years, serving on the Executive Committee and Government Affairs Committee.
Rick Adrion is Professor of Computer Science at UMass Amherst, Co-Director of RIPPLES, Co-Director of the Commonwealth Information Technology Initiative (CITI), and Director of CRICCS. He served as Division Director for Experimental and Integrated Activities in the NSF Directorate for Computer and Information Science and Engineering (CISE) from January 2000 through August 2002 and as a part-time Senior Advisor in CISE until September 2003.