Congratulations to the New 2023 Class of IEEE Elevated Fellows
---
This post was originally published by Maddy Hunter in the CCC Blog.
The Institute of Electrical and Electronics Engineers (IEEE) just announced their 2023 class of Elevated Fellows. Among them are members of the community with past affiliations and/or involvement with the Computing Research Association and the Computing Community Consortium activities.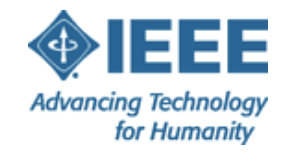 IEEE Fellow is a distinction reserved for select IEEE members whose extraordinary accomplishments resulted in important contributions to one or more of the IEEE-designated fields. The full list of the 2023 class of newly elevated Fellows is available here. Congratulations to all!
Learn more about the award and how to nominate members of the community here.