The CCC Hybrid Workshop on Best Practices for Hybrid Workshops
---
Overview
The 2020 pandemic has catalyzed the transition to remote work but even prior to the pandemic, supported by new technologies (faster Internet connections, powerful end-user computing and communication devices, cloud applications, etc.), there has been a slow and steady move to a distributed and remote workforce. Increasingly, in many sectors people can literally work from anywhere thanks to the advances in computing and communications.  Some of the scenarios that have become very familiar to many in the last decade include:
Catching up on work in the evening from home

Watching an oversubscribed lecture on-line

Participating in a meeting remotely

Developing code in a large software project with a distributed team
Even with the technological advances and adoption of remote work, there are some serious challenges that remain. In particular, hybrid environments in which there are clusters of participants who are co-located physically while others are distributed across the world, are far from perfect. Hybrid environments present both technological and social challenges, including inequity issues across a number of dimensions. We believe our future is hybrid.  Towards that end, we would like to plan a Computing Community Consortium (CCC) visioning activity on the technical, social and equity challenges that hybrid environments present. And what better way to experience and experiment than run the visioning in a hybrid environment? This is what we mean by "Meta Hybrid Visioning."
Organizers
Sujata Banerjee

VMware
Maria Gini
University of Minnesota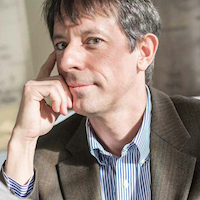 Daniel P. Lopresti
Lehigh University
Ho
lly Yanco
University of Massachusetts Lowell
Logistics
This is a unique visioning workshop that will include virtual participants and participants at various "hubs" across the country.
---
CRA will reimburse reasonable travel expenses incurred by attendees at select CRA-sponsored events. All reimbursement requests will be processed by CRA Reimbursements (reimburse@cra.org), Nicole and Jill.
CRA's Uniform Travel Policy details allowable travel and event expenses. Please review the policy prior to making any travel arrangements. Additional event-specific guidelines may be provided during event registration. Generally, expenses are reimbursed based on actual costs within reasonable amounts. CRA may request copies of all receipts to verify expenses. Deviations from the travel policy must be pre-approved by Reimbursements, as well as the Program Associate coordinating the event. Failure to follow the travel policy may result in a reduced or denied reimbursement.
International Attendees:
If you are traveling from outside of the United States, you MUST seek approval from Reimbursement and the Program Associate prior to purchasing airline flights. Reimbursement rules for international travel are strict. Proof of CRA pre-approval is required at time of reimbursement. Failure to provide proof of travel pre-approval could result in a reduced or denied reimbursement.
CRA will reimburse non-refundable economy class fare and first checked bag. CRA follows the Fly America Act and all air travel is required to be through a "U.S. flag" air carrier service. You can find a complete list of certified U.S. flag air carriers here.
Please follow this link to the reimbursement and direct deposit/wire transfer form. Our direct deposit form is encrypted, and your information is only viewable by Reimbursements.
If you have questions regarding event travel or the reimbursement process, please reach out to Reimbursements at reimburse@cra.org. We are happy to be of assistance.
Resources
General Articles and Blogs
Accessibility
Technology
Please let us know if you have recommendations
Sustainability
Please let us know if you have recommendations
Social Factors
Please let us know if you have recommendations
Artificial Intelligence / Operations Research Workshop