Human Technology Frontier Task Force
Chairs: Maja Matarić and Shwetak Patel
Maja Matarić
University of Southern California
Bio
Maja Matarić Website
---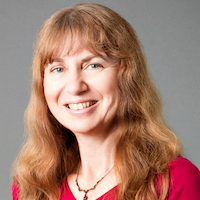 Maja Matarić is professor and Chan Soon-Shiong chair in Computer Science Department, Neuroscience Program, and the Department of Pediatrics at the University of Southern California, founding director of the USC Robotics and Autonomous Systems Center (RASC), co-director of the USC Robotics Research Lab and Vice Dean for Research in the USC Viterbi School of Engineering. She received her PhD in Computer Science and Artificial Intelligence from MIT in 1994, MS in Computer Science from MIT in 1990, and BS in Computer Science from the University of Kansas in 1987. Prof. Matarić is the author of a popular introductory robotics textbook, "The Robotics Primer" (MIT Press 2007), an associate editor of three major journals and has published extensively. She serves or has recently served on a number of advisory boards, including the National Science Foundation Computing and Information Sciences and Engineering (CISE) Division Advisory Committee, and the Willow Garage and Evolution Robotics Scientific Advisory Boards. Prof. Matarić is actively involved in K-12 educational outreach, having obtained federal and corporate grants to develop free open-source curricular materials for elementary and middle-school robotics courses in order to engage student interest in science, technology, engineering, and math (STEM) topics. This is Maja's first year on the CCC Council.
Shwetak Patel
University of Washington
Shwetak Patel   Website
---
Shwetak N. Patel is the Washington Research Foundation Entrepreneurship Endowed Professor in Computer Science and Engineering and Electrical Engineering at the University of Washington, where he directs his research group, the Ubicomp Lab. His research interests are in the areas of Human-Computer Interaction, Ubiquitous Computing, Sensor-enabled Embedded Systems, and User Interface Software and Technology. He is particularly interested in developing new sensing technologies with a particular emphasis on energy monitoring and health applications for the home. Dr. Patel was a founder of Zensi, Inc., a residential energy monitoring company, which was acquired by Belkin, Inc in 2010. He is also a co-founder of SNUPI Technologies, a low-power wireless sensor company. He received his Ph.D. in Computer Science from the Georgia Institute of Technology in 2008 and B.S. in Computer Science in 2003. Dr. Patel is a recipient of a MacArthur Fellowship (2011), Microsoft Research Faculty Fellowship (2011), Sloan Fellowship (2012), TR-35 Award (2009), World Economic Forum Young Global Scientist Award (2013), and an NSF Career Award (2013). He was also was named top innovator of the year by Seattle Business Magazine and Newsmaker of the year by Seattle Business Journal in 2011. His past work was also honored by the New York Times as a top technology of the year in 2005.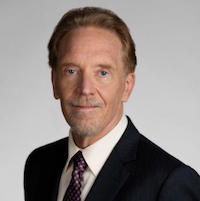 Keith Marzullo
University of Maryland
Keith Marzullo Website
---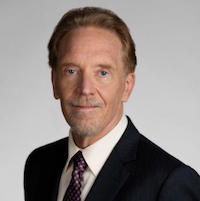 Dr. Keith Marzullo is Dean of the College of Information Studies (also known as the iSchool) at the University of Maryland, College Park. He joined the iSchool from the White House Office of Science and Technology Policy, where he directed the Networking and Information Technology Research and Development (NITRD) Program. NITRD enables interagency coordination and cooperation among the over 20 member agencies which together spend over $4B a year in NIT R&D.
Dr. Marzullo has also worked at the National Science Foundation (NSF), where he served as the Division Director for the Computer and Network Systems (CNS) Division in the Computer & Information Science & Engineering (CISE) Directorate, at UC San Diego where he was the CSE Department chair, and Cornell University. Dr. Marzullo received his Ph.D. in Electrical Engineering from Stanford University, where he developed the Xerox Research Internet Clock Synchronization protocol, one of the first practical fault-tolerant protocols for keeping widely-distributed clocks synchronized with each other. His research interests are in distributed computing, fault-tolerant computing, cybersecurity, and privacy.
Nina Mishra
Amazon
Nina Mishra   Website
---
Nina Mishra is a Principal Scientist at Amazon in Palo Alto, CA. Her research interests are in data science, data mining, web search, machine learning and privacy. Mishra has over 16 years of experience leading projects in industry at Microsoft Research and HP Labs and over 6 years of experience in academia as Associate Professor at the University of Virginia and Acting Faculty at Stanford University. The projects that Mishra pursues encompass the design and evaluation of new data mining algorithms on real, colossal-sized datasets. She has authored ~50 publications in top venues including: Web Search: WWW, WSDM, SIGIR; Machine Learning: ICML, NIPS, AAAI, COLT; Databases: VLDB, PODS; Cryptography: CRYPTO, EUROCRYPT; Theory: FOCS and SODA. She has been granted 13 patent applications with a dozen more still in the application stage.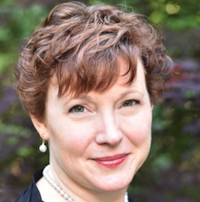 Beth Mynatt
Georgia Institute of Technology
Beth Mynatt Website
---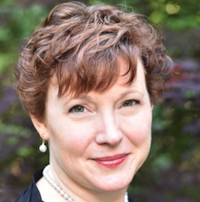 Elizabeth Mynatt is a professor of Interactive Computing and the executive director of Georgia Tech's Institute for People and Technology. The Institute for People and Technology (IPaT) serves as a catalyst for research activities that pursue transformations in healthcare, media, education, and humanitarian systems by integrating advances in human-centered design, system science and engineering, policy, and management. Dr. Mynatt is an internationally recognized expert in the areas of ubiquitous computing, personal health informatics, computer-supported collaborative work and human-computer interface design. Named Top Woman Innovator in Technology by Atlanta Woman Magazine in 2005, Dr. Mynatt has created new technologies that support the independence and quality of life of older adults "aging in place," that help people manage diabetes, and that increase creative collaboration in workplaces. Dr. Mynatt is a member of the ACM SIGCHI Academy, a Sloan and Kavli research fellow, and serves on Microsoft Research's Technical Advisory Board. She is also the Vice Chair of the Computing Community Consortium, an NSF-sponsored effort to engage the computing research community in envisioning more audacious research challenges. Dr. Mynatt earned her Bachelor of Science summa cum laude in computer science from North Carolina State University and her Master of Science and Ph.D. in computer science from Georgia Tech.
Holly Rushmeier
Yale University
Holly Rushmeier Website
---
Holly Rushmeier is a professor in the Yale Department of Computer Science. Her research interests include shape and appearance capture, applications of perception in computer graphics, modeling material appearance and developing computational tools for cultural heritage. From 1996 to early 2004 Rushmeier was a research staff member at the IBM T.J. Watson Research Center. At IBM she worked on a variety of data visualization problems in applications ranging from engineering to finance. She also worked in the area of acquisition of data required for generating realistic computer graphics models, including a project to create a digital model of Michelangelo's Florence Pieta, and the development of a scanning system to capture shape and appearance data for presenting Egyptian cultural artifacts on the World Wide Web. Rushmeier was Editor-in-Chief of ACM Transactions on Graphics from 1996-99 and co-EiC of Computer Graphics Forum (2010-2014). She has also served on the editorial boards of IEEE Transactions on Visualization and Computer Graphics, ACM Journal of Computing and Cultural Heritage and IEEE Computer Graphics and Applications. She currently serves the editorial boards of ACM Transactions on Applied Perception, ACM Transactions on Graphics, the Visual Computer and Computers and Graphics. This is Holly's first year on the CCC Council.
The Human Technology Frontier task force operated from 2017-2018 and focused on the role of technology to augmenting human performance, including but not limited to, in the workplace, in the classroom, and to improve health outcomes. This task force is succeeded by the Health and Human Services task force. 
Resources curated for this task force include:
Artificial Intelligence and Big Data Resources
Workforce Development and Education Resources