Intelligent Infrastructure Task Force
The Intelligent Infrastructure Task Force operated from 2017-2019.
The CCC task force on Intelligent Infrastructure focused on exploring the challenges and opportunities in the intersection between infrastructure, the Internet of Things, and other relevant technologies that are vital to the creation of smart cities and communities.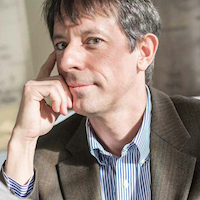 Daniel Lopresti
Lehigh University
Daniel Lopresti Website
---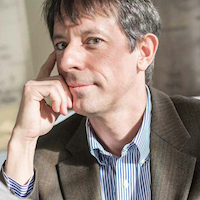 Daniel Lopresti received his bachelor's degree from Dartmouth in 1982 and his Ph.D. in computer science from Princeton in 1987. After completing his doctorate, he joined the Department of Computer Science at Brown and taught courses ranging from VLSI design to computational aspects of molecular biology and conducted research in parallel computing and VLSI CAD. He went on to help found the Matsushita Information Technology Laboratory in Princeton, and later also served on the research staff at Bell Labs where his work turned to document analysis, handwriting recognition, and biometric security.
In 2003, Dr. Lopresti joined the Department of Computer Science and Engineering at Lehigh where his research examines fundamental algorithmic and systems-related questions in pattern recognition, bioinformatics, and security. Dr. Lopresti is director of the Lehigh Pattern Recognition Research (PatRec) Lab. On July 1, 2009, he became Chair of the Department of Computer Science and Engineering. Effective July 1, 2014, he assumed the role of Interim Dean of the P. C. Rossin College of Engineering and Applied Science at Lehigh.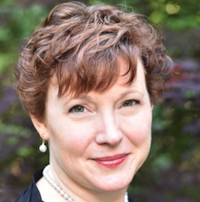 Beth Mynatt
Georgia Institute of Technology
Beth Mynatt Website
---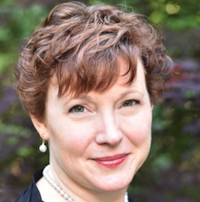 Elizabeth Mynatt is a professor of Interactive Computing and the executive director of Georgia Tech's Institute for People and Technology. The Institute for People and Technology (IPaT) serves as a catalyst for research activities that pursue transformations in healthcare, media, education, and humanitarian systems by integrating advances in human-centered design, system science and engineering, policy, and management. Dr. Mynatt is an internationally recognized expert in the areas of ubiquitous computing, personal health informatics, computer-supported collaborative work and human-computer interface design. Named Top Woman Innovator in Technology by Atlanta Woman Magazine in 2005, Dr. Mynatt has created new technologies that support the independence and quality of life of older adults "aging in place," that help people manage diabetes, and that increase creative collaboration in workplaces. Dr. Mynatt is a member of the ACM SIGCHI Academy, a Sloan and Kavli research fellow, and serves on Microsoft Research's Technical Advisory Board. She is also the Vice Chair of the Computing Community Consortium, an NSF-sponsored effort to engage the computing research community in envisioning more audacious research challenges. Dr. Mynatt earned her Bachelor of Science summa cum laude in computer science from North Carolina State University and her Master of Science and Ph.D. in computer science from Georgia Tech.
Michael Dunaway
University of Louisiana at Lafayette
Michael Dunaway   Website
---
Wm. Michael Dunaway Michael Dunaway is Director of the National Incident Management Systems and Advanced Technologies (NIMSAT) Institute and Research Professor of the Department of Civil Engineering at the University of Louisiana at Lafayette. The NIMSAT Institute seeks to enhance the resiliency of the United States and its communities by conducting research, building public-private partnerships, and developing advanced technologies that support the first responder and homeland security communities, and contribute to the mission of saving lives and mitigating the consequences of natural and human-caused disasters. In that capacity, he also serves as Director of the Louisiana Business Emergency Operations Center (labeoc.org) on behalf of the Governor's Office of Homeland Security and Emergency Preparedness (GOHSEP). He is also Chairman of the Smart Public Safety initiative of the Global City Teams Challenge sponsored by the National Institute of Standards and Technology (NIST). Previously, Dr. Dunaway served as Senior Director for Preparedness and Resilience Programs at the National Headquarters of the American Red Cross; as Chief for Risk Management and Program Manager at the Science & Technology Directorate, U.S. Department of Homeland Security; and as a program manager in the Warfighter Protection Division of the Office of Naval Research. He holds an M.A. in international relations from the Fletcher School of Law and Diplomacy, Tufts University, and a Ph.D. in Systems Engineering from George Washington University.
Henning Schulzrinne
Columbia University
Henning Schulzrinne   Website
---
Prof. Henning Schulzrinne, Levi Professor of Computer Science at Columbia University, received his Ph.D. from the University of Massachusetts in Amherst, Massachusetts. MTS at AT&T Bell Laboratories; associate department head at GMD-Fokus (Berlin), before joining the Computer Science and EE departments at Columbia University. He served as chair of Computer Science from 2004 to 2009 and as Engineering Fellow, Technical Advisor and Chief Technology Officer of the Federal Communications Commission (FCC) from 2010 until 2017. Protocol standards co-developed by him, including RTP, RTSP and SIP, are now used by almost all Internet telephony and multimedia applications. Fellow of the ACM and IEEE.

Ben Zorn
Microsoft Research
Ben Zorn   Website
---
Ben Zorn is a Research Manager and Principal Researcher, co-managing the Research in Software Engineering (RiSE) group, a group of over 30 researchers and developers working on programming languages and software engineering in Microsoft Research, Redmond. After receiving a PhD in Computer Science from the University of California at Berkeley in 1989, he served eight years in the Computer Science faculty at the University of Colorado in Boulder, receiving tenure and being promoted to Associate Professor in 1996. Dr. Zorn left the University of Colorado in 1998 to join Microsoft Research, where he currently works. His research interests include programming language design and implementation for reliability, security, and performance. Dr. Zorn has served as both Program and General Chair of the ACM SIGPLAN Programming Language Design and Implementation (PLDI) Conference, as an Associate Editor of the ACM journals Transactions on Programming Languages and Systems and Transactions on Architecture and Code Optimization. Dr. Zorn as also served seven years as a Member-at-Large of the SIGPLAN Executive Committee and currently serves on the ACM Software Systems Award Committee.
Public materials produced and curated for this task force include:
Intelligent Infrastructure White Papers
Intelligent Infrastructure for Our Cities and Communities
This video playlist comes from the Intelligent Infrastructure for Our Cities and Communities Panel at the 2017 Computing Research Symposium. Watch more presentations from the symposium here.
Internet of Things White Papers
Toward a Science of Autonomy for Physical Systems White Papers
Below is a list of other relevant initiatives, documents, and web sites related to IoT, smart cities, and intelligent infrastructure curated by this task force.
Smart Cities
Robust and Secure Systems
Related announcements/papers/videos:
Related Activities