Security, Integrity, and Trust Task Force
This task force was created in fall 2021 and focuses on topics related to cybersecurity, privacy, and information provenance.
Elisa Bertino
Purdue University
Elisa Bertino
---
Professor Elisa Bertino joined Purdue in January 2004 as professor in Computer Science and research director at CERIAS. Her research interests cover many areas in the fields of information security and database systems. Her research combines both theoretical and practical aspects, addressing applications on a number of domains, such as medicine and humanities. Current research includes: access control systems, secure publishing techniques and secure broadcast for XML data; advanced RBAC models and foundations of access control models; trust negotiation languages and privacy; data mining and security; multi-strategy filtering systems for Web pages and sites; security for grid computing systems; integration of virtual reality techniques and databases; and geographical information systems and spatial databases.
Professor Bertino serves or has served on the editorial boards of several journals – many of which are related to security, such as the ACM Transactions on Information and System Security, the IEEE Security & Privacy Magazine, and IEEE Transactions on Dependable and Secure Computing. She is currently serving as program chair of the 36th International Conference on Very Large Data Bases (VLDB 2010). Professor Bertino is a Fellow of the Institute of Electrical and Electronics Engineers and a Fellow of ACM. She received the IEEE Computer Society Technical Achievement award in 2002 for outstanding contributions to database systems and database security and advanced data management systems, and received the 2005 Tsutomu Kanai Award by the IEEE Computer Society for pioneering and innovative research contributions to secure distributed systems.
Nadya Bliss
CCC Vice Chair
Arizona State University
Nadya Bliss
---
Dr. Nadya T. Bliss is the Director of the Global Security Initiative (GSI) at Arizona State University. GSI serves as the university-wide hub addressing emerging security challenges, including borderless threats (cyber security, health security, and resource security). These challenges are often characterized by complex interdependencies and present conflicting objectives requiring multi-disciplinary research and cross-mission collaboration. Prior to taking on the GSI role, Dr. Bliss served as the Assistant Vice President, Research Strategy in the Office of Knowledge Enterprise Development.
Dr. Bliss holds a Professor of Practice appointment (and is a member of Graduate Faculty) in the School of Computing, Informatics, and Decision Systems Engineering; Senior Sustainability Scientist appointment in the Julie Ann Wrigley Global Institute of Sustainability; and affiliate appointments in the School for Future of Innovation in Society, the Center on the Future of War (collaboration between ASU and New America), and the Simon A. Levin Mathematical, Computational and Modeling Sciences Center. Dr. Bliss is also a Senior Fellow at New America. Before joining ASU in 2012, Dr. Bliss spent 10 years at MIT Lincoln Laboratory, most recently as the Group Leader of the Computing and Analytics Group.
Brian LaMacchia
Microsoft Research
Brian LaMacchia
---
Brian LaMacchia is a Microsoft Corporation Distinguished Engineer and heads the Security and Cryptography team within Microsoft Research (MSR).  His team's main project at present is the development of quantum-resistant public-key cryptographic algorithms and protocols. Brian is also a founding member of the Microsoft Cryptography Review Board and consults on security and cryptography architectures, protocols and implementations across the company. Before moving into MSR in 2009, Brian was the Architect for cryptography in Windows Security, Development Lead for .NET Framework Security and Program Manager for core cryptography in Windows 2000. Prior to joining Microsoft, Brian was a member of the Public Policy Research Group at AT&T Labs—Research.
In addition to his responsibilities at Microsoft, Brian is an Adjunct Associate Professor in the School of Informatics and Computing at Indiana University-Bloomington and an Affiliate Faculty member of the Department of Computer Science and Engineering at the University of Washington. Brian also currently serves as Treasurer of the International Association for Cryptologic Research (IACR) and as a Vice President of the Board of Directors of Seattle Opera. Brian received S.B., S.M., and Ph.D. degrees in Electrical Engineering and Computer Science from MIT in 1990, 1991, and 1996, respectively.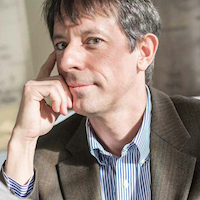 Daniel P. Lopresti
CCC Chair
Lehigh University
Daniel P. Lopresti
---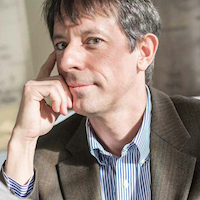 Daniel Lopresti received his bachelor's degree from Dartmouth in 1982 and his Ph.D. in computer science from Princeton in 1987. After completing his doctorate, he joined the Department of Computer Science at Brown and taught courses ranging from VLSI design to computational aspects of molecular biology and conducted research in parallel computing and VLSI CAD. He went on to help found the Matsushita Information Technology Laboratory in Princeton, and later also served on the research staff at Bell Labs where his work turned to document analysis, handwriting recognition, and biometric security.
In 2003, Dr. Lopresti joined the Department of Computer Science and Engineering at Lehigh where his research examines fundamental algorithmic and systems-related questions in pattern recognition, bioinformatics, and security. Dr. Lopresti is director of the Lehigh Pattern Recognition Research (PatRec) Lab. On July 1, 2009, he became Chair of the Department of Computer Science and Engineering. Effective July 1, 2014, he assumed the role of Interim Dean of the P. C. Rossin College of Engineering and Applied Science at Lehigh. Dr. Lopresti is the Vice Chair of the CCC Council.
William (Bill) Regli
University of Maryland
William (Bill) Regli
---
William "Bill" Regli is the Executive Director of the University of Maryland's University-Affiliated Research Center for the Department of Defense: The Applied Research Laboratory for Intelligence and Security (ARLIS). From 2014 to 2017 Regli served on the leadership team of the Defense Advanced Research Projects Agency (DARPA), as Deputy Director (9/14-12/16) and Acting Director (1/17-7/17) of the Defense Sciences Office (DSO); then as Special Assistant to the DARPA Director (8/17-12/17). Bill holds a Ph.D. in Computer Science from the University of Maryland at College Park and Bachelor of Science degree in Mathematics from Saint Joseph's University. He is an elected Senior Member of both the Association of Computing Machinery (ACM) and of the Association for the Advancement of Artificial Intelligence (AAAI). As well as Fellows of both the Computer Society of the Institute of Electrical and Electronics Engineers (IEEE) and the American Association for the Advancement of Science (AAAS).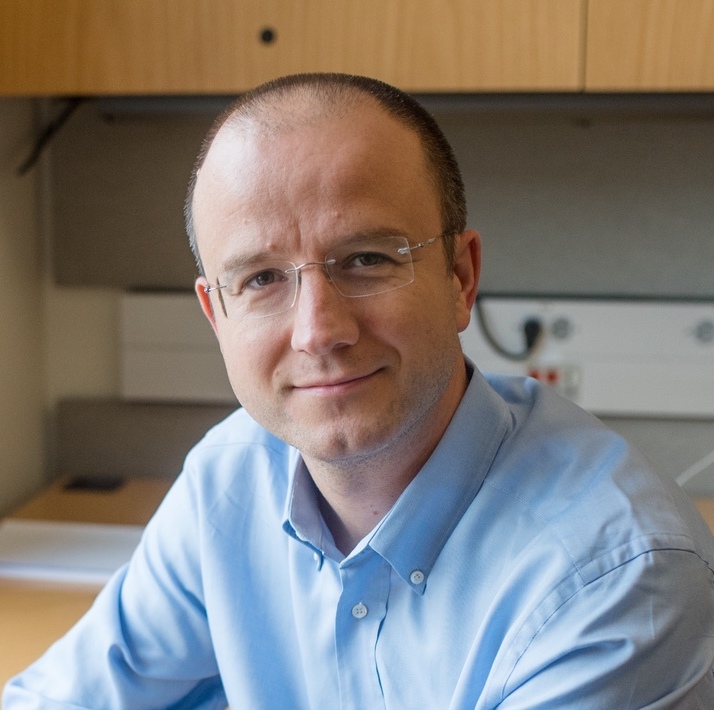 Ufuk Topcu
University of Texas at Austin
Ufuk Topcu
---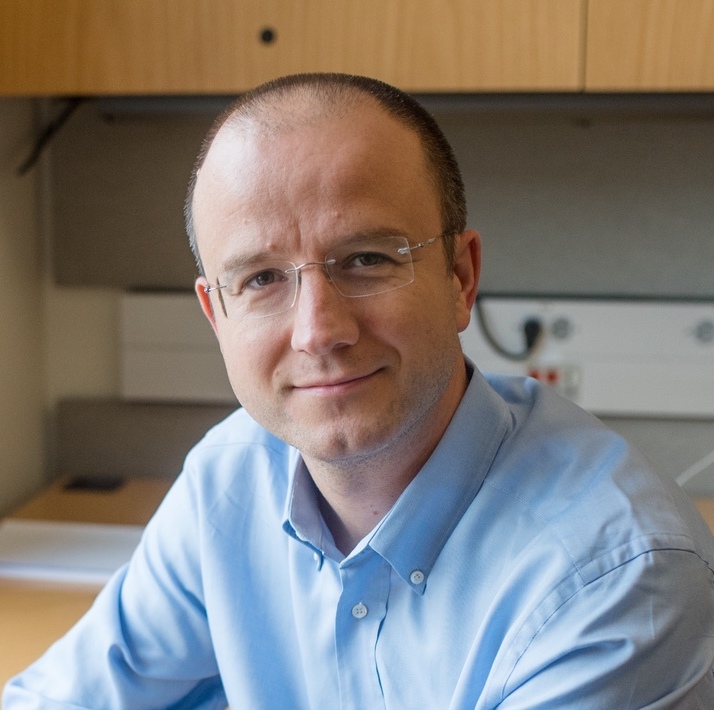 Ufuk Topcu is an Associate Professor in the Department of Aerospace Engineering and Engineering Mechanics at The University of Texas at Austin. He is a core faculty member at the Oden Institute for Computational Engineering and Sciences. Ufuk obtained his Doctor of Philosophy degree from the University of California, Berkeley in 2008. Prior to joining The University of Texas at Austin, he was with the Department of Electrical and Systems Engineering at the University of Pennsylvania. He was a postdoctoral scholar at California Institute of Technology until 2012. Ufuk's research focuses on the theoretical and algorithmic aspects of design and verification of autonomous systems, typically in the intersection of formal methods, reinforcement learning and control theory. He takes a relatively broad view on autonomy and tend to tackle abstract problems motivated by challenges cutting across multiple applications of autonomy. His research contributions have been recognized by the NSF CAREER Award, the Air Force Young Investigator Award, the IEEE CSS Antonio Ruberti Young Researcher Prize, and Oden Institute Distinguished Researcher Award.
Resources curated for this task force include:
Assured Autonomy Workshop Report
Autonomy is becoming mainstream. The anticipation is that cyber-physical-human systems and services enabled by autonomy will improve the future work conditions and the quality of life for humans and create new business models. To name a few examples, autonomous cars are test-driven on public streets by numerous companies, teams of robots that share the workspace with humans are showcased at airports and hospitals, new civilian and defense applications for drones surface by the day, and more and more human responsibilities in critical applications, including but not limited to infrastructure networks and medical diagnostics and hospital management, are shared with autonomous decision-makers.
On the other hand, a number of looming challenges—whether autonomous systems are safe and secure, whether we can assure their safety and security, whether humans will ever trust and work with them, whether we can integrate them at scale and whether we can do all these economically—overshadow the popular belief that a revolution driven by autonomy is imminent.
Given the already immense interest and investment in autonomy, we argue that it is exactly the right time to organize an international workshop to facilitate a dialogue and increase awareness among the stakeholders in the industry, government and academia.
This series of three workshops aimed to help create a unified understanding of the goals for assured autonomy and the research trends as well as near-term, mid-term and long-term research needs to support these goals.
Learn more about the Assured Autonomy workshop series on the series webpage and read the workshop report here.
Every four years the Computing Research Association, through its subcommittees, publishes a series of white papers called Quadrennial Papers that explore areas and issues around computing research with potential to address national priorities. The white papers attempt to portray a comprehensive picture of the computing research field detailing potential research directions, challenges, and recommendations. Below are the security and privacy related quadrennial papers from 2020:
5G Security and Privacy – A Research Roadmap
In March 2020 the CCC released the 5G Security and Privacy – A Research Roadmap white paper by CCC Council Member Elisa Bertino (Purdue University), Syed Rafiul Hussain (Purdue University), and Omar Chowdhury (University of Iowa).
Abstract: Cellular networks represent a critical infrastructure and their security is thus crucial. 5G – the latest generation of cellular networks – combines different technologies to increase capacity, reduce latency, and save energy. Due to its complexity and scale, however, ensuring its security is extremely challenging. In this white paper, we outline recent approaches supporting systematic analyses of 4G LTE and 5G protocols and their related defenses and introduce an initial security and privacy roadmap, covering different research challenges, including formal and comprehensive analyses of cellular protocols as defined by the standardization groups, verification of the software implementing the protocols, the design of robust defenses, and application and device security.
For citation use: Bertino E., Hussain S. R., & Chowdhury O. (2020) 5G Security and Privacy – A Research Roadmap https://cra.org/ccc/resources/ccc-led-whitepapers/
Internet of Things White Papers