Congratulations to CCC Council member Anita Jones for being named the recipient of the 2012 Philip Hauge Ableson Award. The Ableson Award is the highest award conferred by the American Association for the Advancement of Science (AAAS). Jones was actively involved in supporting the Computing Research Association's proposal to create the Computing Community Consortium (CCC), and has served on the CCC Council since its inception. She is currently University Professor Emerita at the University of Virginia.
Jones was selected for the honor by AAAS "for her outstanding scientific-technical achievements; her contributions as a mentor, inspiration, and role model for other scientists and engineers; and her lifetime of exemplary public service to government, professional institutions, academia and industry."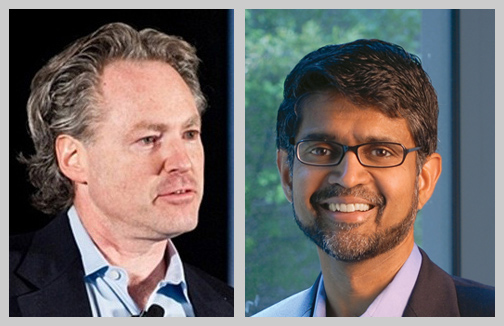 CRA would also like to congratulate two new members elected to the the National Academy of Engineering (NAE) – Eric Horvitz, CCC Council member and Vijay Kumar, currently working in the Office of Science and Technology Policy, supported jointly by CRA, ACM and IEEE-CS. The NAE has roughly 2,000 members across a dozen fields and is one of the highest professional honors accorded to engineers in academia, industry and government.
David Notkin (center) at "Notkinfest" held at the University of Washington.
Click here to view photos and videos from the event