CCC Welcomes Maddy Hunter!
---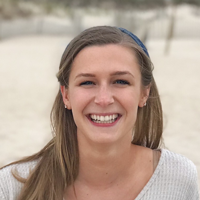 The Computing Community Consortium (CCC) is delighted to welcome Maddy Hunter!
The Computing Research Association (CRA) recently hired Maddy as a Program Associate for the CCC subcommittee. In this role, she provides support for the CCC by handling administrative and logistical matters, such as planning for meetings, visioning workshops, outreach
activities, and committee support. Maddy will also interact with key constituents, including members of the research community, and policymakers, to further enrich the awareness of CRA, its committees, its mission, and its services.
"CCC is thrilled to have Maddy Hunter join us as a Program Associate. Her experience in management, logistics, and writing should further enhance CCC in its mission to catalyze the computing research community and enable the pursuit of innovative, high-impact research." -Mark D. Hill, CCC Chair
Previously, she was an IT Administrative Specialist for DataSource, where she worked with Automated Background Investigation Software (ABIS) to process security clearances for government workers. Maddy received bachelor's degrees in professional writing and political science from Miami University. In her free time, she enjoys napping, painting and trying new foods.