Expanding the Pipeline – Growing the Tech Talent Pool: NCWIT Aspirations in Computing Program Scales Up
---
In May 2007, the National Center for Women & IT (NCWIT) launched the Award for Aspirations in Computing at its annual members meeting, which that year took place in Boulder, Colorado.  Fifteen young women were selected from local Boulder and Denver high schools and recognized for their aspirations and achievements in computing.
Six years later, the Aspirations in Computing Talent Development Program has grown dramatically and evolved from an award and recognition program to a complete talent development experience, beginning as early as middle school and lasting through college and into the workforce. In 2013, the Aspirations in Computing Program will recognize as many as 1,000 young women through a national award and 54 local Affiliate award programs, serving all 50 states, the District of Columbia, Puerto Rico, and the U.S. Virgin Islands. The program is made possible through the efforts of hundreds of NCWIT member and non-member partner organizations nationwide, thousands of volunteer committee members, application reviewers, and committed sponsors.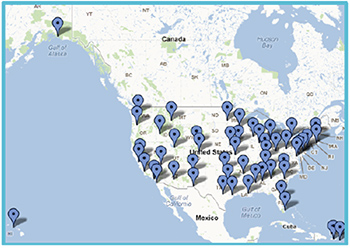 Our approach – to recognize computing aspirations in addition to achievement – is designed to identify, develop, and sustain technical potential among young women.  Rather than "weed out" students who are ambivalent or intimidated, the program seeks to welcome as many capable, technically-inclined young women as possible, and works to counteract societal factors like stereotypes, isolation, and peer pressure that discourage interested girls from persisting in computing.
How It Works
The Aspirations in Computing Talent Development Program comprises four major components: recognition, community, outreach and research.
Girls enter the program either as a middle school student participating in an Aspirations-sponsored outreach program, or via the Award for Aspirations in Computing at the high school level. Girls over age 13 engage with the Aspirations community of peers, which becomes a sustained experience from the time they enter through college and into the workforce.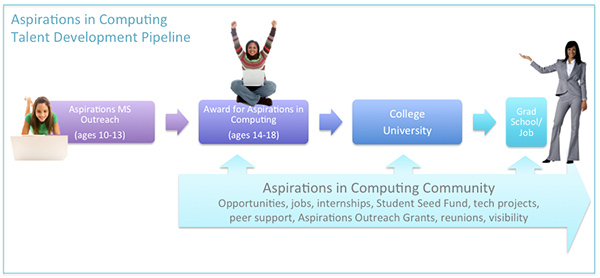 Teams of volunteers come together to support Aspirations in Computing Affiliate Awards, which identify and publicly recognize technically aspiring young women through events in their own communities. Teams typically include K-12 organizations, academic institutions, and corporate partners. This places young women in direct contact with a local network of computing faculty and technical professionals – delineating a clear pathway into a computing career, and connecting the stakeholders with a vested interest in this aspiring computing talent. At the same time the award experience provides a big boost of encouragement and visibility for the young woman, and introduces her to fellow like-minded girls in her own community.
"It is really great to be recognized for something that I love and work hard at. It can be difficult sometimes being the only girl in the technology department at my small school. Meeting other girls who share my interests is great and this award gives me confidence in my ability to succeed in a field that I love so much. Thank you."
Samantha, 2011 National Winner, Freshman Worcester Polytechnic University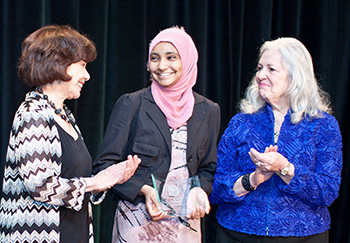 Upon entering the program, girls are invited to join an exclusive community just for them – they call themselves 'NCWITers' – a sort of sorority of technical young women. The community exists both online, through social networks, and in person through reunions and meet-ups.
This "virtual peer group" acts as a stand-in for the female classmates who are missing from the formal education experience. It also provides support and connections, access to resources and opportunities,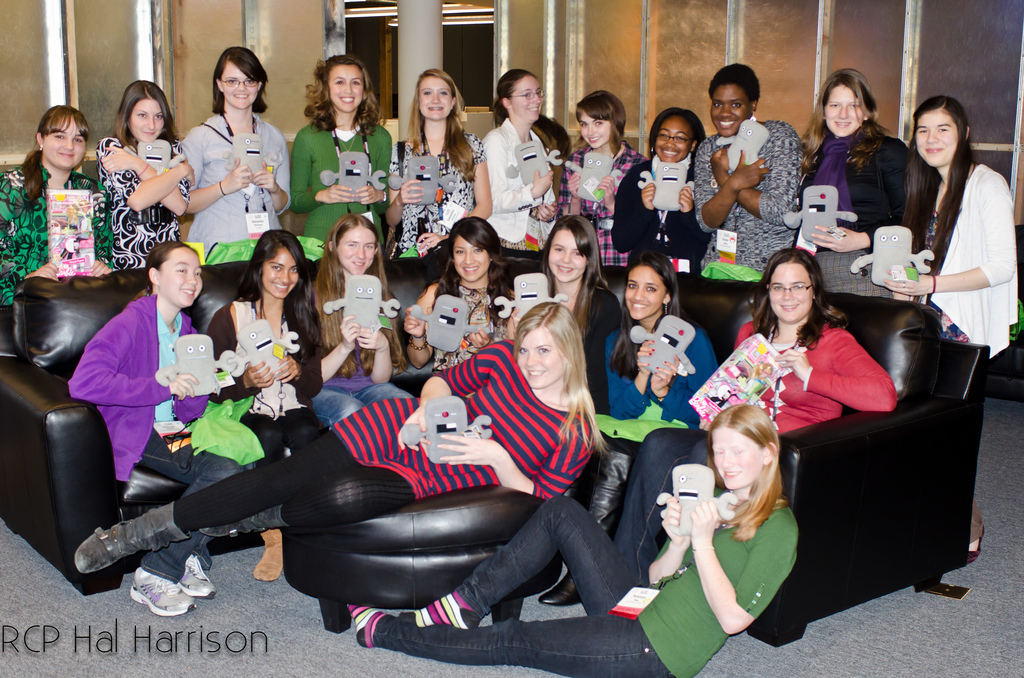 and sometimes just a place to share and vent.  Group members also engage in technical skill (and confidence) building projects. An example is the Techicks mobile app development project, sponsored by a grant from the Motorola Mobility Foundation, in which a virtual team of Aspirations recipients envisioned and built a social mobile application.
In 2013, NCWIT will be piloting a middle school outreach component. Inspiration for this initiative came from Aspirations participants who wanted to reach out to encourage more girls into technology. For example:
»      Savannah L. in Hillsboro, Oregon, created a Girls Get IT camp for her Girl Scout Gold Award project and has engaged 80 middle school girls over two summers.
»      Dana & Aleis M. in Greensboro, North Carolina, created a five-day Alice programming summer camp for middle school girls in 2011, which they expanded to three camps in 2012.
»      Kate M. in New Albany, Ohio, created a series of pre-engineering summer workshops for 7th and 8th grade girls.  Her STEM girls club, FIONA (Future Innovators of New Albany,) boasts a membership of 32 high school girls engaged in middle school outreach.
NCWIT is building program infrastructure to formalize, seed, support, and evaluate outreach efforts by these energized young women through partnerships with NCWIT member organizations. NCWIT intends to pilot between six and ten middle school outreach efforts in 2013.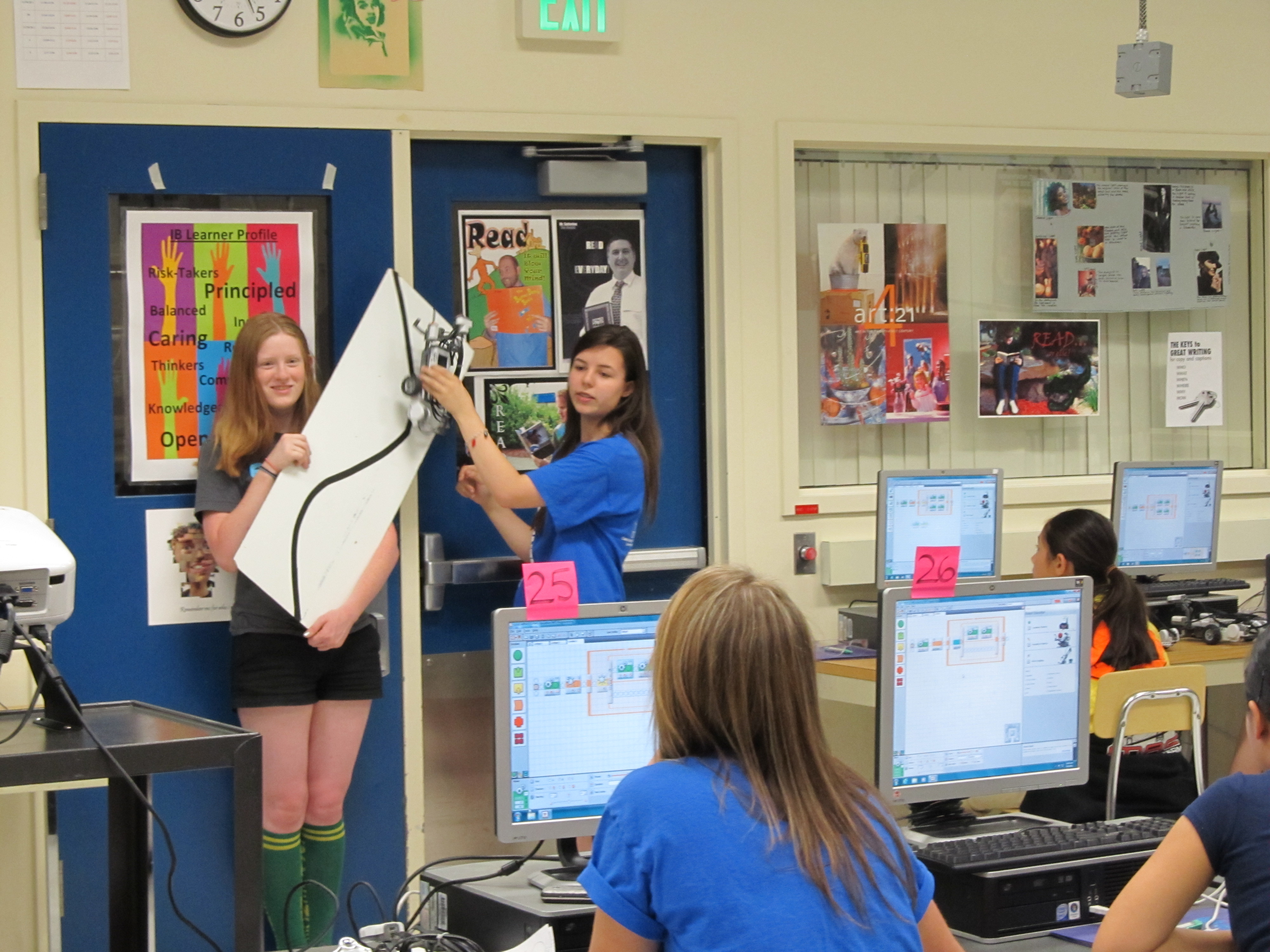 Aspirations in Computing is unique in that the program provides a long-term, sustained community of peers and a national network of supporters, spanning middle and high school through to college, advanced degrees, and into the workforce. This provides an unprecedented opportunity for research and evaluation.  NCWIT researchers Dr. Wendy DuBow and Dr. Zhen Wu are documenting the outcomes of the program, and have developed tools to help understand the roles of recognition and community on engagement with and persistence in computing.
As DuBow explains, "We know from survey data that a majority of Award recipients major at the post-secondary level in computing, or other STEM fields that where women are usually under-represented. We are eager to do this longitudinal research though to find out more about the factors that influence the girls' study and career choices. What role, if any, does the Award play? How does the community they may find as a result of this program impact their perspective and opportunities? We will be looking at self-efficacy, confidence, interest, and intention to persist, along with other variables of interest."
This three-year, mixed-methods research project focuses on both Aspirations Award recipients and applicants, is funded by the National Science Foundation (NSF), and was launched in fall 2012 at the Grace Hopper Celebration of Women in Computing.
Successes
Early outcomes of the Aspirations in Computing Program are promising.  Eighty-eight (88%) percent of Aspirations participants now in college report a major or minor in traditionally male-dominated fields of engineering and computer science (64% specifically in CIS majors or minors.) Participants also report:
»     increased interest in technology fields,
»     increased confidence in their technical potential,
»     increased awareness of opportunities for women in technology,
»     and decreased apprehension about entering a male-dominated field.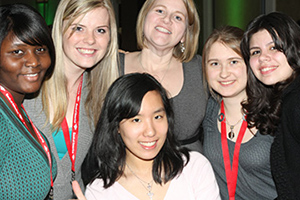 Aspirations in Computing also is raising the visibility of technical young women. Participants frequently are invited to participate in and represent NCWIT through presentations and events nationwide. Recently, "sisters in CS," Cassidy and Camryn Williams, were featured on the Iowa State website and alumni magazine; a group of alums helped kick off CSEdWeek at Google New York; and winners Courtney Thurston, Abril Vela, and Blair Chisholm took part in 2012 Presidential Inauguration events. Southern California winner Molly Cinnamon created a moving video on stereotypes of technical women called "This is Laura" for the Aspirations Video Challenge. Her video was picked up for distribution by the Entertainment Industries Council and screened at the S.E.T. Awards event in Hollywood in November 2012.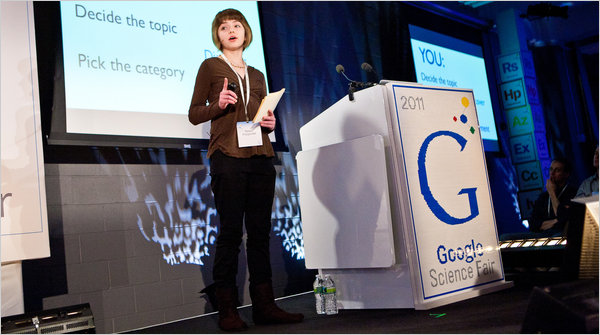 Since 2011, 23 Aspirations in Computing recipients have been invited to events at the White House, including presenting projects at the White House science fair and participating in the Tech Inclusion Summit.
Just a few years out, Aspirations in Computing can already boast a PhD candidate. 2010 National winner Tesca Fitzgerald has been accepted into programs at University of Illinois Urbana-Champaign, University of Massachusetts Amherst, and University of Texas Austin. Her intended research involves the application of cognitive science toward artificially intelligent robotics.
The Future
Looking ahead, NCWIT expects the Aspirations in Computing Program to continue to grow. The regional infrastructure is expected to reach between 65 and 70 Affiliate programs by 2015, recognizing approximately 1,000-1,500 young women annually thanks to significant investments from Microsoft, Bank of America, Bloomberg, Motorola Solutions, Google, Intel, and Northrop Grumman, as well as local support from more than 350 partner organizations across the country.
Microsoft Research is pleased to support Aspirations in Computing.  We know it is programs like these that help young women build their confidence, exposure and network that will help them become successful computer scientists and future innovators. Rane Johnson-Stempson, Principal Research Director, Microsoft Research
As the Aspirations talent pool cohort grows, NCWIT is building out resources and infrastructure to continue support and retention for this large group of young women in computing.
These will include more opportunities to meet face-to-face, technical projects and challenges, outreach opportunities, and additional resources for career development. Currently more than 35 NCWIT Academic Alliance member institutions offer scholarships to Aspirations in Computing participants, and a project team is working to spread the word and grow that number.  Efforts are underway to connect Aspirations young women with REUs at Academic Alliance institutions and inform this cohort of young women about the opportunities in computing research and academia, as well as engage them as early as high school in the Regional Celebrations of Women in Computing and the annual Grace Hopper Celebration of Women in Computing.
CRA members are invited to participate with the Aspirations in Computing program both through engaging with the regional Affiliates and online with the national community. Example opportunities include:
·       Participating with regional Affiliates by providing volunteer application reviewers and committee members, hosting award ceremonies and providing scholarships and prizes.
·       Sharing REU and graduate school opportunities.
·       Hosting regional meet-ups of Aspirations participants.
·       Leading webinars and virtual events on the graduate school application and admissions process
To learn more, contact the team at aspirations@ncwit.org.
The success of Aspirations in Computing is a testament to the commitment of NCWIT member organizations and thousands of individuals that participate and support the program. NCWIT is looking forward to continued growth and success, learning from this unique group of young women, and ultimately moving the needle for women in information technology.
ABOUT THE AUTHOR: Ruthe Farmer has focused her efforts on increasing girls' participation in technology and engineering since 2001 and is Director of Strategic Initiatives at NCWIT. Ruthe is the driving force behind the NCWIT Award for Aspirations in Computing and served as the 2012 Chair of Computer Science Education Week.www.ncwit.org/ruthefarmer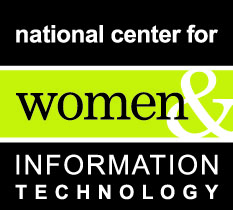 The National Center for Women & Information Technology is a non-profit change leader network of more than 350 prominent corporations, academic institutions, government agencies, and non-profits working to increase women's participation in information technology. NCWIT helps organizations recruit, retain, and advance women from K-12 and higher education through industry and entrepreneurial careers by providing community, evidence, and action. More information at www.ncwit.org.