CRA-E Announces New Program and Service
---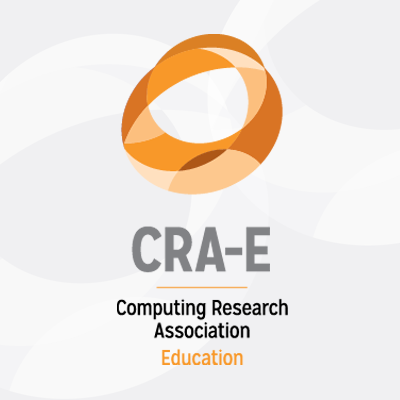 The Computing Research Association Education Committee (CRA-E) is pleased to announce the CRA-E Graduate Fellows Program and a new Undergraduate Research Listing Service.
CRA-E Graduate Fellows
The CRA-E Graduate Fellows program provides opportunities for Ph.D. candidates in a computing field to contribute to CRA-E projects, to network with computer science education advocates on the committee, and to engage in advocacy for mentoring undergraduate students and to promote undergraduate research and education at the national level.
CRA-E plans to appoint up to two graduate fellows per year ,who will serve as members of the committee, providing a voice for graduate students. The fellows will attend the annual CRA-E meeting (travel expenses funded by CRA-E), serve on a CRA-E subcommittee related to their interests and expertise, and contribute to the CRA-E Conquer site that provides resources for undergraduate research and applying to graduate school.
Faculty members are invited to nominate a graduate student by January 30, 2016.  More information for students and nominators is available at https://cra.org/crae/activities-2/fellows.
Please nominate a graduate student and encourage your colleagues to do so, too!
Undergraduate Research Listing Service
A new "undergraduate research listing service" is now available for faculty and other researchers to advertise (at no cost) undergraduate research opportunities and for undergraduates to find such opportunities.  The site can be found here:http://conquer.cra.org/research-opportunities.
This site can be used to advertise individual summer positions, research programs, and any other opportunities for undergraduates to engage in research in the computing field. If you have a research opportunity available, please post it here: http://conquer.cra.org/post-a-research-opportunity.
This service is a new feature on CRA-E's Conquer site, which provides resources for students interested in computing research and graduate school, and for faculty advisers and mentors.
Please share the listing site and Conquer with your colleagues and students. We encourage you to link to them from your department site.