Computing Community Consortium (CCC) Response to NITRD "Smart Cities and Communities Federal Strategic Plan: Exploring Innovation Together"
---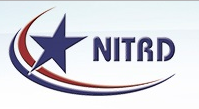 CCC Chair Beth Mynatt contributed to this post. 
The Networking and Information Technology Research and Development (NITRD) program, an interagency Federal-coordinating group, recently posted a draft Smart Cities and Communities Federal Strategic Plan for public comment.
The Computing Community Consortium (CCC) responded to the request and submitted a response to the draft strategic plan.
From the CCC Response:
While this plan lays out a comprehensive, multi-agency approach for smart cities and communities, bridging research to implementation to evaluation, this plan does not fully capture the transformative potential to reshape our lived environments, ranging from rural communities to dense urban environments. The research community can and should be engaged in articulating grand challenges that raise smart city and community efforts from settling for incremental improvements to reaching for transformative change in economic opportunity and inclusive innovation, civic participation and privacy, and interactive and intelligent systems. Additionally challenges in research infrastructure, authentic evaluation, sustainability and workforce development should not be underestimated. Addressing these barriers will require deep multidisciplinary research from computer science to public policy and sustained civic-academic industry partnerships.
The CCC continued by describing these challenges that merit increased attention in the NITRD Strategic Plan for Smart Cities and Communities.
Economic Opportunity: Many persistent socio-economic barriers to education, economic wellbeing, and healthcare and wellness could be challenged through far-reaching, integrative approaches to smart communities and cities.
Universal Access: Access to city and community services by people with physical and cognitive impairments is problematic.
Security: Security is a foundational challenge in intelligent infrastructure.
Privacy: New research in privacy-preserving approaches to data collection and use is needed to ensure the adoption and fairness in smart city and community approaches.
Computational Materials: New research in computational materials that extend beyond cyber-physical systems and the greater integration of computer science and the programming of biological and other physical materials should be part of the smart city and communities strategic plan.
Learning Systems / AI: Also conspicuous in its absence is a discussion of how intelligent infrastructure should incorporate machine learning and mixed initiative experimentation and control approaches.
Scale: This plan frequently collapses attention to cities and communities as if those needs are interchangeable. Rural communities have unique needs that warrant dedicated research and development efforts.
Infrastructure for research and authentic evaluation: We also wish to emphasize, and not underestimated the difficulty of the creating useful research infrastructure and supporting authentic evaluation in the context of real use.
IT Sustainability: Economic sustainability is a formidable barrier for the long-term success of intelligent infrastructure investments.
Education and workforce development: We wish to amplify the importance of educational programs and approaches that integrate key information regarding data analytics, sensing, communication, security, and privacy.
Meeting these challenges requires sustained investment in basic research while proactively integrating these visions into current smart community and city approaches to ensure capacity and interoperability for future gains. See the full response to learn more.