CCC Launches the "Catalyzing Computing" Podcast
---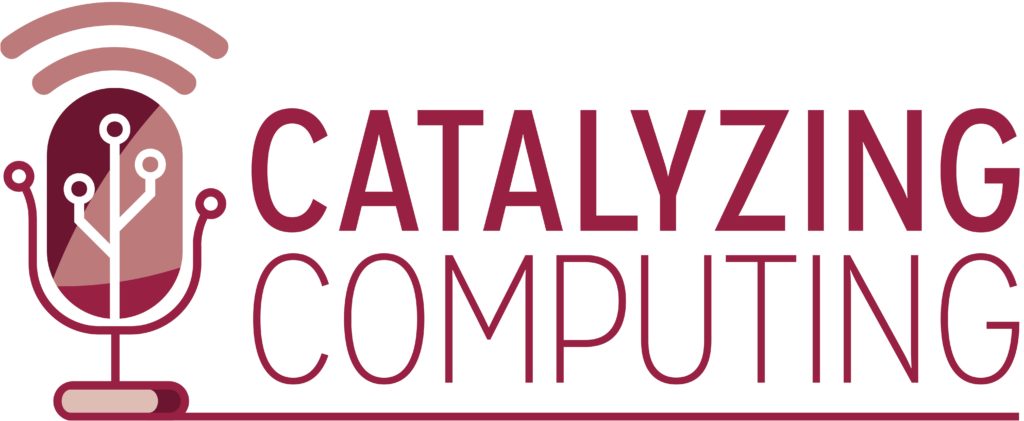 The Computing Community Consortium (CCC) has launched the "Catalyzing Computing" podcast, which will focus on topics of interest within the computing research community. The podcast is hosted by CCC Program Associate Khari Douglas and will feature interviews with researchers and policy makers about their background and experiences in the computing community. The podcast will also offer recaps of visioning workshops and other events hosted by the CCC. If you want to learn about some of the computing community's most influential members or keep tabs on the latest areas of interest, then this is the podcast for you!
The first episode of Catalyzing Computing features an interview of CCC Council Member Suresh Venkatasubramanian. Suresh is a professor at the University of Utah with a background in algorithms and computational geometry, as well as data mining and machine learning. In this episode, Suresh talks about growing up in India, his grad school trajectory, career choices, and his current research interest in algorithmic fairness.
You can now stream or download the podcast using one of the links below:
Be sure to like and follow the CCC on Soundcloud to stay informed about future releases.
If you listen to the podcast, please take a moment to complete this listener survey – this survey will help us learn more about you and better tailor the show to the interests of our listeners.