The CCC Transitions Back to In-Person Workshops Following the Pandemic
---
The COVID-19 pandemic disrupted many aspects of the world and the way we do things. One of those aspects was conferences, as well as the in-person visioning activities considered to be the Computing Community Consortium's (CCC) bread and butter. The community relies on these activities to forge new connections, spark collaborations and bring people together to discuss interdisciplinary problems and solutions. 
Since the onset of the pandemic, the CCC held a number of virtual and hybrid workshops to provide a venue for important research discussions and enable networking and social interaction while researchers could not get together as they did in the past. The virtual hiatus, while beneficial in many regards, highlighted the importance of in-person events. 
Recently, the CCC has transitioned back to in-person workshops, while maintaining strong awareness and precautions of the evolving state of the pandemic. Over the past two weeks, the CCC held two in-person workshops. Reports will be out for both of these in the coming months.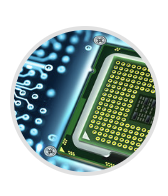 Artificial Intelligence and Operations Research II – Atlanta, GA (August 16-17). 
Jointly sponsored by the CCC, ACM SIGAI and the Institute for Operations Research and Management Sciences (INFORMS), the goal of the workshop was to bring together researchers from AI and OR to exploit their synergies and create a joint strategic vision to transform highly scalable, actionable, automated data-driven decision-making. This was the second in a three-part workshop series. You can read the report from the first workshop here.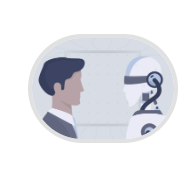 Mechanism Design for Improving Hardware Security – Washington, D.C (August 24-25). 
This interdisciplinary workshop brought together hardware and software security experts, economists and policy makers to discuss ways to improve the design and uptake of hardware security mechanisms. In addition to looking at traditional technical solutions, participants investigated new mechanisms to incentivize designers, system integrators, and users to create and maintain security of their systems. 
The community was reminded of the importance of in-person interaction and participation, with networking and ideas coming out of the conversations that many felt have suffered in virtual meetings. While the CCC will continue to take precautions and safety measures, we hope to get back to more in-person events. We are also exploring ways to facilitate forms of virtual aspects of CCC visioning activities. You can see our upcoming and past activities here.