CRA-Industry Senior Program Associate Position Open
---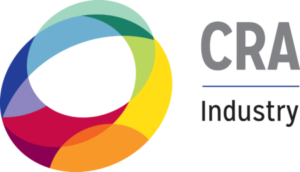 The Computing Research Association (CRA) seeks a full-time employee to join our team as a Senior Program Associate for the CRA Industry standing committee (CRA-Industry). CRA-Industry is a newly formed standing committee that convenes industry partners on computing research topics of mutual interest and connects our partners with CRA's academic and government constituents for mutual benefit and improved societal outcomes. More information about CRA-Industry is available here.
The Senior Program Associate will be primarily responsible for program management aspects of all CRA-Industry activities, including outreach to industry partners, organizing meetings with participants from industry, government, and academia and coordinating with other CRA committees, including CRA-WP and the CCC. Since computing research occurs across a wide diversity of companies, the Senior Program Associate will have the opportunity to work with individuals at large tech companies, startups, and companies across many industries, such as transportation, finance, and healthcare, as well as leaders in academia and government.
The Senior Program Associate will engage with members of the CRA-Industry committee and the industry computing research community to further develop awareness of CRA-Industry and its work.  They will work closely with the CRA-Industry steering committee, which consists of senior leaders of the computing research community.  Creativity, attention to detail, organization, and strong verbal and written communication skills are highly desired. The ideal candidate will be a quick learner and be able to take initiative to fulfill responsibilities with a significant level of autonomy. Collaboration and teamwork are integral to this position and CRA's core values. A willingness to broaden one's awareness of the Computing field is a must.
Specific responsibilities include (but are not limited to):
Engaging with individuals across computing research in industry, academia, and government, helping build collaborations
Coordinating activities of CRA-Industry contributors, including organizing meetings and follow-up activities such as preparing white papers
Preparing technical reports and infographics
Communicating with CRA-Industry collaborators and affiliates (e.g., via email, at meetings, etc.)
Promoting CRA-Industry's work through blog posts and presentations
Supporting and coordinating with CRA on other programs and awards as needed
Basic Qualifications
Bachelor's degree with some experience working with technology and computing
At least 5+ years of relevant work experience
Can proactively engage with community, organizing and initiating activities to drive agenda
Experience supporting or conducting program evaluation
Ability to monitor projects and activities to define goals and ensure they are met
Strong organizational skills and attention to detail
Excellent oral and written communication skills
Proficiency in Microsoft Office Suite (specifically Word and Excel) and G Suite (Google Sheets, Google Docs)
Desired qualifications:
Master's degree with connection to program management, computing, or both
Specialized certifications in training on program management
Skills with management and collaboration tools such as MS Project, Excel, Slack, MS Teams
Familiarity with database systems
Familiarity with computing research community including academia, government and/or industry
Ability to devise new programs that further the CRA-Industry objectives
Position details
This position will involve some travel to attend meetings, conferences, and workshops
This position does not require heavy lifting, but occasionally may include lifting small boxes, such as travel materials or paper (e.g., no more than 10-20 lbs)
This position includes sitting for long periods of time in front of a computer screen.
Must be eligible to work in the United States
CRA is an equal-opportunity employer
CRA offers an excellent benefits package
While the CRA office is located in Washington DC, applicants will have the option to work from a remote location with occasional trips to the home office
To apply: Please send a cover letter, resume, a recent writing sample (e.g., technical report, article), and a list of 2-3 references to employment@cra.org. Applications will be accepted on a rolling basis at least through August 2021 and until the position is filled.