The Computing Community Consortium (CCC) is thrilled to announce that as of July 1, Daniel Lopresti is the new Chair and Nadya T. Bliss is the new Vice Chair. Both have been essential members of the Council for years and we look forward to their continued leadership in their new roles.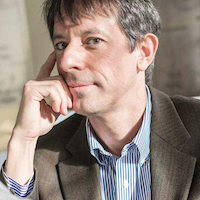 Lopresti has been CCC's Vice Chair since July 1, 2020 and a member of the Council since July 1, 2015. In addition to being the Vice Chair, he has served the Council in many different capacities throughout his tenure, from leading task forces to authoring several quadrennial and white papers, and organizing visioning activities on broad topics from Applying AI in the Fight Against Modern Slavery to Best Practices for Hybrid Workshops. He played a pivotal part in the release of the August 2019 20-Year Roadmap for Artificial Intelligence and was featured on episode 13 and 14 of the Catalyzing Computing Podcast discussing his work on applying computer science to molecular biology, pattern recognition, and voting machine security.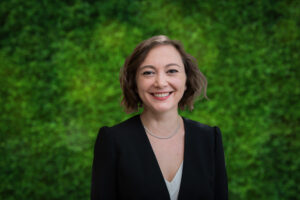 Bliss has been an executive member of the Council since July 1, 2019 and a member of the Council since July 1, 2017. During her time on the Council, Bliss has played a key role in all areas of security and computing. She has been a lead on activities ranging from climate science to work on mis- and dis-information, organizing and hosting many CCC sessions at the American Association for the Advancement of Science (AAAS) Annual Meeting, and participating as a member and lead of several CCC task forces. Bliss was featured on episode 27 and 28 of the Catalyzing Computing Podcast talking about her work on global security and graph analytics.   
 Tracy Camp has joined CCC's parent organization, CRA, as Executive Director. CCC looks forward to welcoming her to the Council and Executive Committee. Council members Katie Siek and David Danks are also joining the Executive Committee. William Gropp is also serving another year, and Elizabeth Bradley will remain a part of the team as Chair Emerita.
We are very excited to also welcome 6 new council members: Randal Burns from Johns Hopkins University, David Jensen from the University of Massachusetts Amherst, Rada Mihalcea from the University of Michigan, Rajmohan Rajaraman from Northeastern University, Matthew Turk from Toyota Technical Institute at Chicago, and Pamela Wisniewski from the University of Central Florida. 
You can read more about them in our previous blog post.